Gallus In-Ground Trampoline For Schools and Commercial Use
The Gallus is a purpose-built in-ground trampoline for schools and supervised public play areas and is approved to EN1176 Playground Equipment Safety Standard. High specification and easy to install.
Gallus Schools In-ground Trampoline
Built in retaining wall
In-ground trampoline for schools and commercial use
In-ground trampolines in Schools colours
Green and yellow commercial in-ground sunken trampolines
The Gallus In-Ground Trampoline For Schools and Commercial Use has a high rebound (really bouncy) similar to a domestic garden trampoline but built to a far more robust standard. 
With an exceptional number of safety features this trampoline is a great choice for SEN schools or family attractions. If you want a trampoline that lasts longer than a year due to higher than average usage - this is the right trampoline for you. All spare parts are stocked and can be delivered quickly.
Playgrade can provide a full installation service, however these trampolines can also be installed by your own contractors or groundsmen. 

As with all high rebound trampolines, we advise supervision at all times.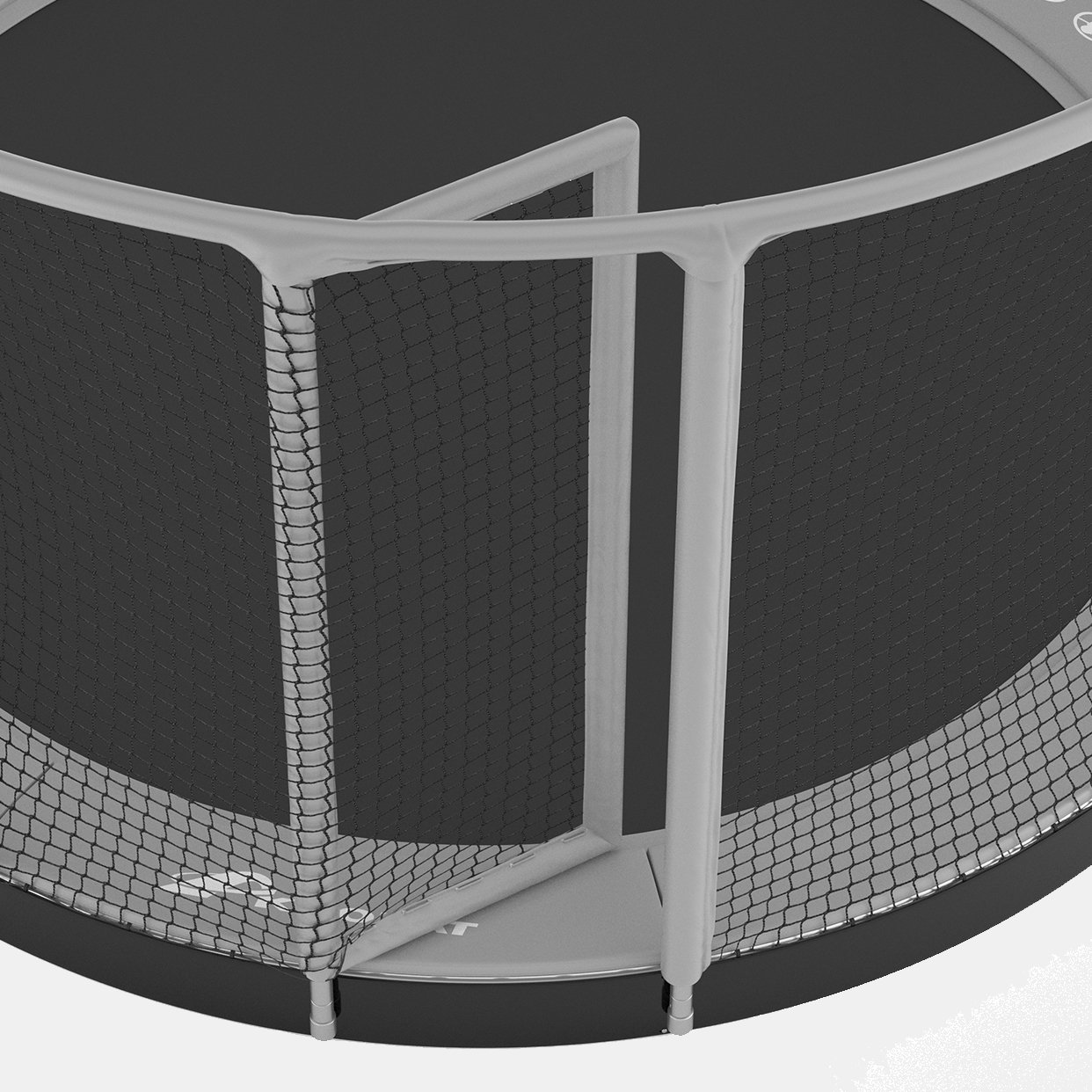 Safety door
Comes with a full height, open inwards only safety door. This ensures users cannot accidentally jump out of the safety enclosure. The inward opening door replaces the traditional 'trampoline zip' and allows easy and quick access for supervisors and carers.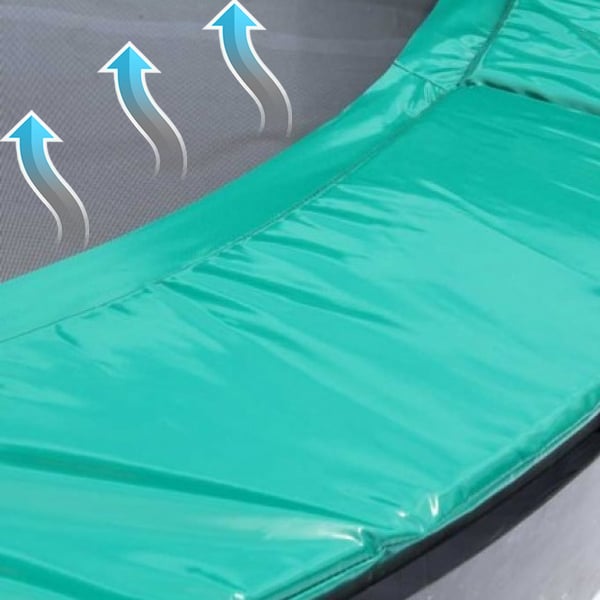 Vented Jump Mat
The innovative vented jump mat is designed to allow trapped air to escape, which creates a great bounce. It also comes with an extra strip of spring guard protection, offering extra protection from the metal springs.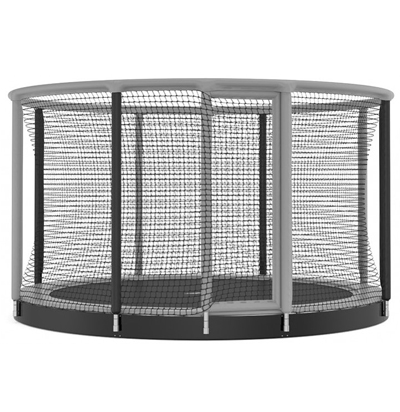 Extra strong safety enclosure
Rigid enclosure structure built with 35mm steel poles, designed for commercial use. This robust structure is built to withstand the rigours of intense usage. The ultra-strong net provides a 360 safety wall around all users and is designed with durable, UV stabilised materials meaning this net is guaranteed to last.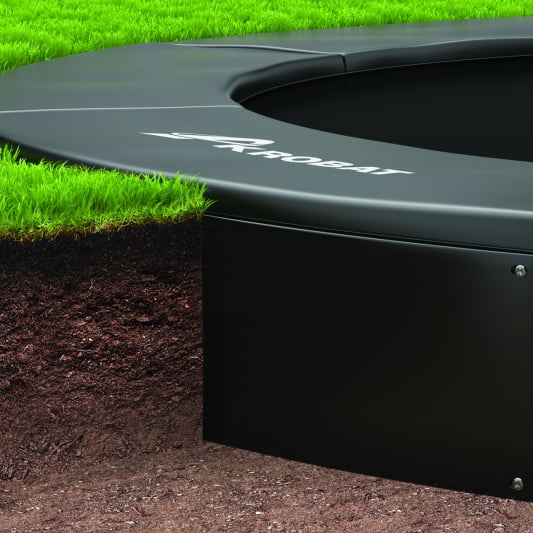 Retaining wall
Built in retaining wall prevents ground collapse and keeps the trampoline and surrounding ground solid and safe.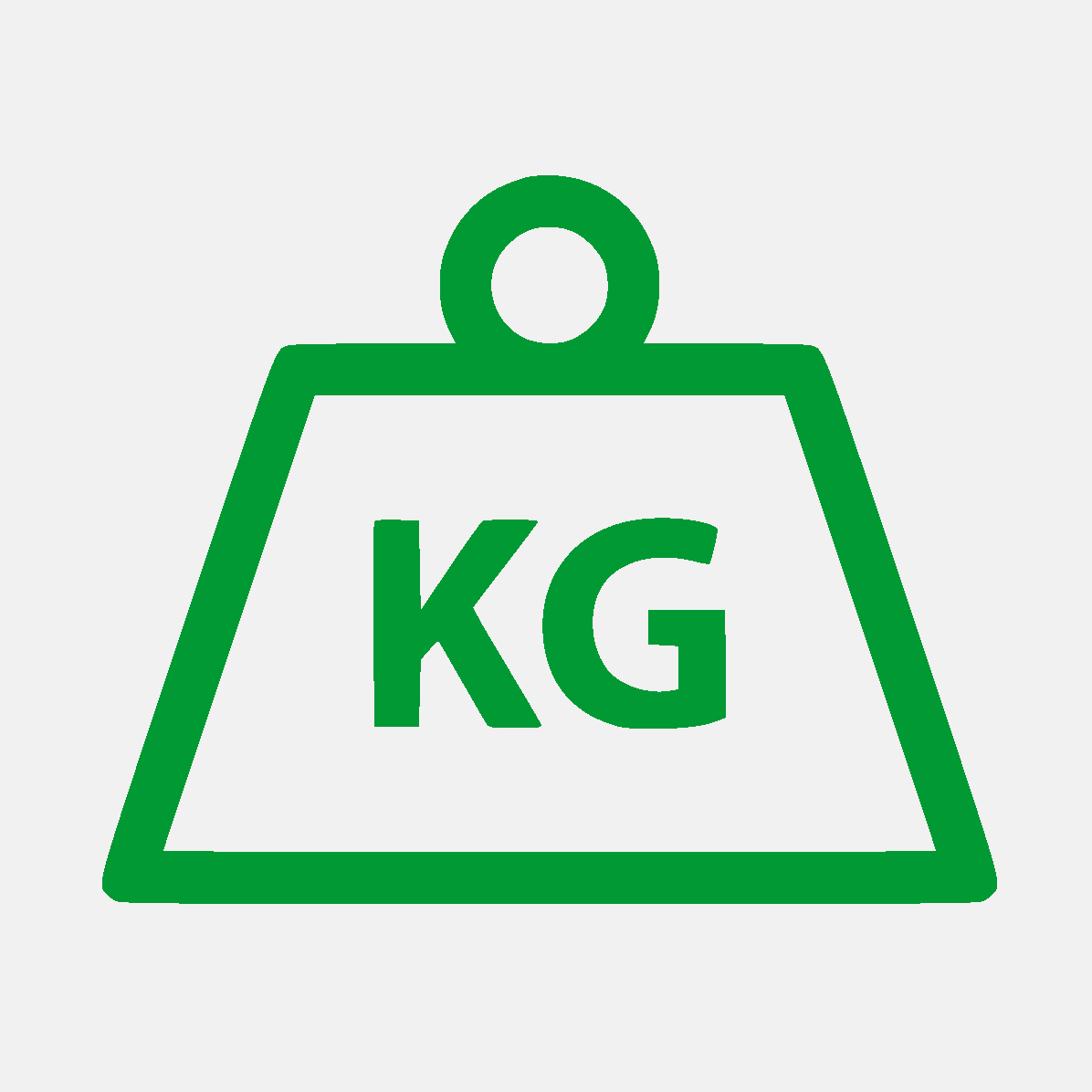 High maximum user weight
This is a high specification commercial trampoline with a maximum user weight of up to 130kg/22 stone (user weights differ per trampoline size). This high user weight is possible due to the tough high grade polypropylene jump mat and the extra long 8.5" springs in conjunction with the rigid frame structure.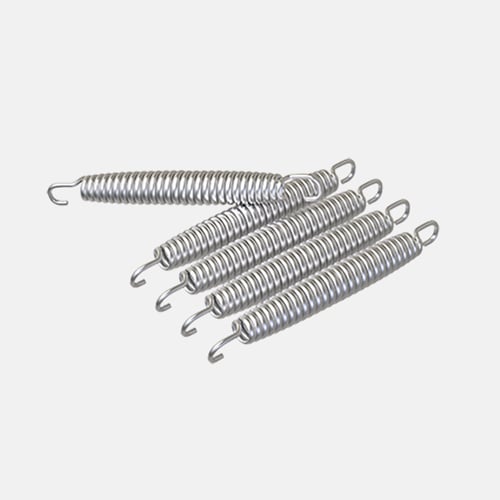 Commercial strength springs
These uniquely conical shaped springs are designed to distribute the stress evenly across the spring resulting in less pressure on the hook ends (meaning they are less likely to break). In addition they have been double dip hot galvanised for extra protection against rust and trapped moisture below the ground. They are also pre-tensiled giving a greater strength to the steel.

Supplier
Playgrade Trampolines
Manufacturer
Akrobat
Springs

| | |
| --- | --- |
| 10ft | 80 x 8.5" |
| 12ft | 96 x 8.5" |
| 13.5ft | 104 x 8.5" |

Max user weight




| | |
| --- | --- |
| 10ft | 100kgs (15st) |
| 12ft | 130kgs (20st) |
| 13.5ft | 130kgs (21.5st) |




Padding

Tough 30mm strong 650gsm PVC with extra UV protection


Frame

Heavy duty 275gsm galvanised 2mm thick


Warranty

1 year

Whilst we offer a professional installation service, it is possible to install these trampolines ring your own staff or contractors. Installation of these trampolines is easier than you may think. Even the digging out of the hole has been made easy for you. No longer do you need a full-height hole, only a bowl-shaped hole pictured below.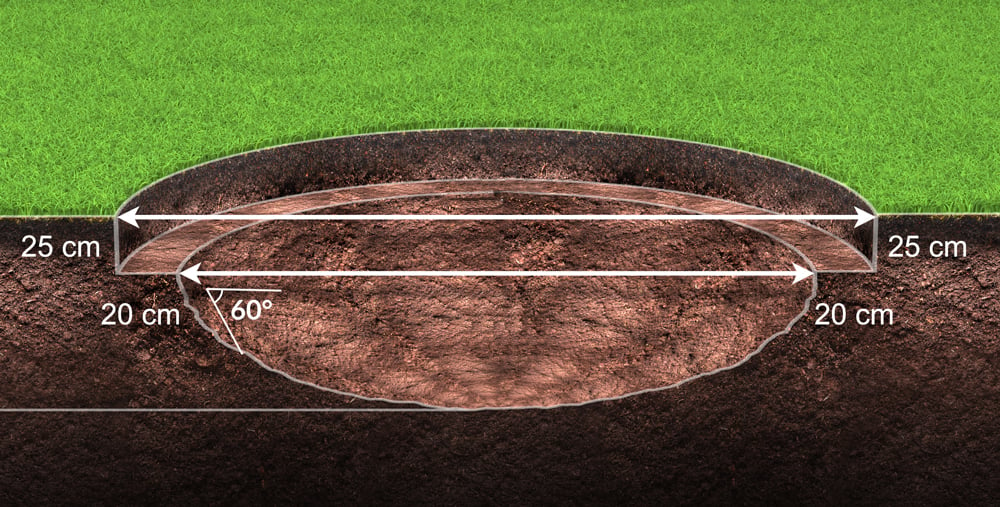 For complete peace of mind that your trampoline has been professionally and safely installed, Playgrade's in-house installation team are the UK's No.1 experts in installing in-ground trampolines in commercial or school environments. All staff are DBS checked and CSC certified.
We can offer advice, ballpark costs and free site visits in order to help you with your decision to install a trampoline in your setting.
Safety Certification (EN1176) This trampoline range is designed for schools and supervised public play areas. When fitted with a full enclosure net this trampoline is approved to EN1176 - Playground Equipment Safety Standard.
Download safety certificate below

Download PDF
A delivery charge may apply depending on the location we are shipping to and the type of trampoline or trampoline system. Once you have placed your order a representative will contact you regarding any delivery charges.
Please call us on 01276 855600 to get an indicative price.