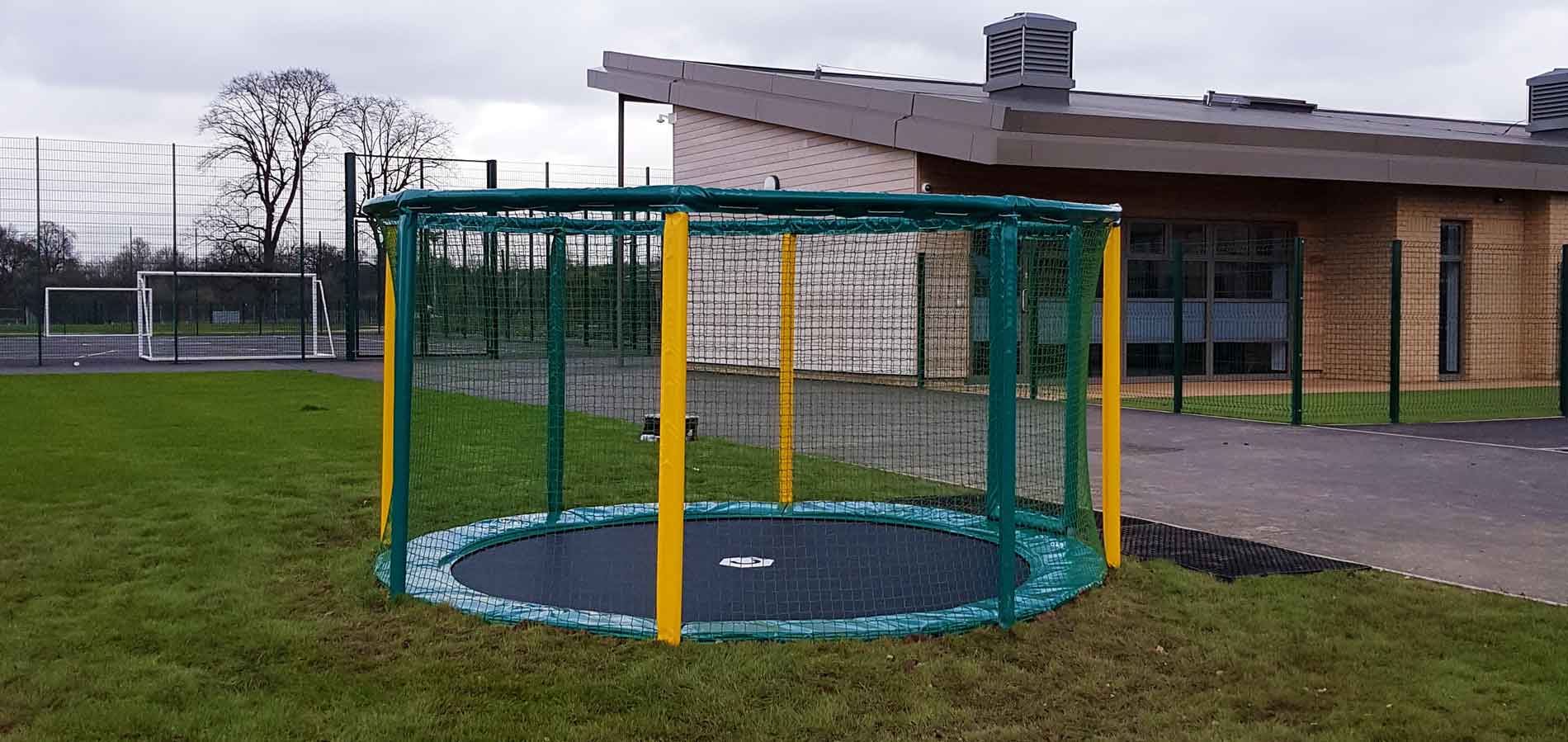 2 In-ground Trampolines installed in purpose built Autism School in Essex
Posted by Sonia Lowde on
The Anderson School is a specialist school for autistic students located in Chigwell, Essex. Their aim is to transform lives by preparing autistic students aged 11 - 19 for life, further education and employment.
Having used these trampolines at his previous school (Thames Valley SEN School), head teach Gary Simms' commissioned to install a further 2 x 12ft Gallus Schools in-ground trampolines in the new outdoor recreational areas of The Anderson School, Essex.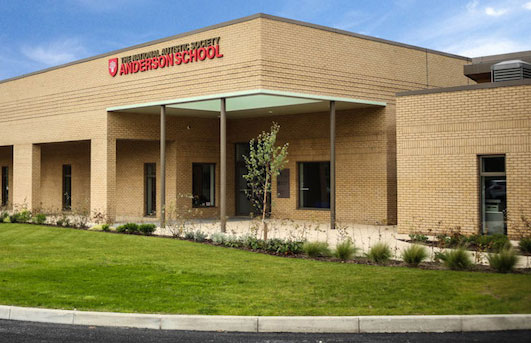 The proposal
After witnessing the successful install and benefits of in-ground trampolines in his previous school, headteacher Gary Simms commissioned Playgrade Trampolines a second time, in his new SEN school (The Anderson School Essex).
During the site visit it was decided that due to the soil type (London clay) that drainage would be built in as part of this project.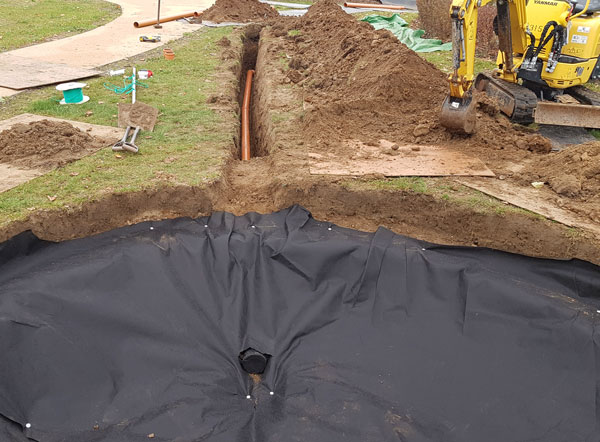 The installation
The installation of both trampolines took place over 2 consecutive days, in the Summer holidays so as not to cause stress or disruption to the students.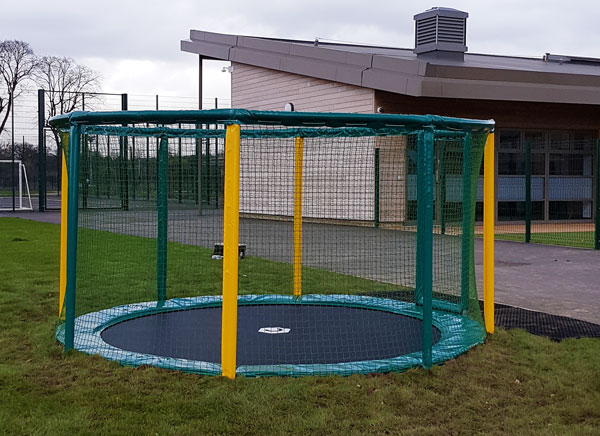 The end result
Gary Simms, teachers, carers and students at the school are delighted with the trampolines. They have added a new way to exercise and regulate energy and provide many benefits to those children with heightened sensory needs.