Wet Pour
Wet Pour is an excellent, all-weather, impact absorbing surfacing option that provides a neat, seamless finish and is ideal for areas where there are critical fall heights and high foot fall.

Available in a huge choice of colours it's a great choice that can be integrated into your playground design. Wetpour looks great, is very durable and provides one of the best safety surfacing options.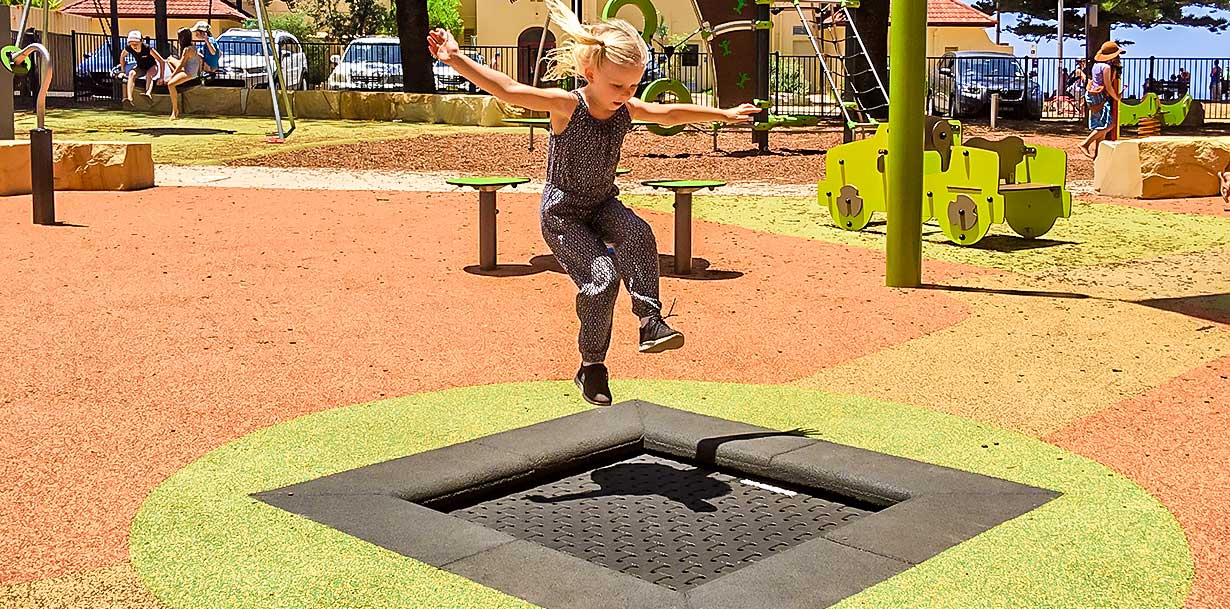 Wet Pour Playground Safety Surfacing
Wet Pour is a slip resistant and porous rubber surface that gives a high quality, hard wearing, slip-resistant surface requiring little or no maintenance.
Wet Pour consists of two layers: the bottom layer is made of black SBR granulate and the top layer is made of coloured rubber EPDM granulate. The task of the bottom layer is to absorb the impact energy and the top layer is UV resistant, its task is to protect the bottom layer against wiping off.
What makes Wet Pour a good choice?
What makes Wet Pour a good choice?
Wet pour is commonly used for playgrounds because it delivers an excellent combination of durability and creativity. It retains its colour over time and delivers a safe, non-slip surafce and can be installed to varying depths in order to comply with ciritical fall heights.

Our Wet Pour surfacing can be laid as part of a new construction, usually onto a dynamic crushed stone layer, it can also be laid onto existing hard surfaces.
Please call the team on 01276 855 600 for more information and to book a site visit.
Wet Pour at a glance
• Highly versatile surface
• Impermeable to all weather
• Environmentally friendly, manufactured from recycled tyres
• Fast Drainage
• 3D Shapes and 2D Designs
• Spikes can be worn on Wet Pour
• Vandal Resistant
• Resistance to abrasion, slipping and indentation
• Easy to clean and maintain
Contact Us
Critical fall heights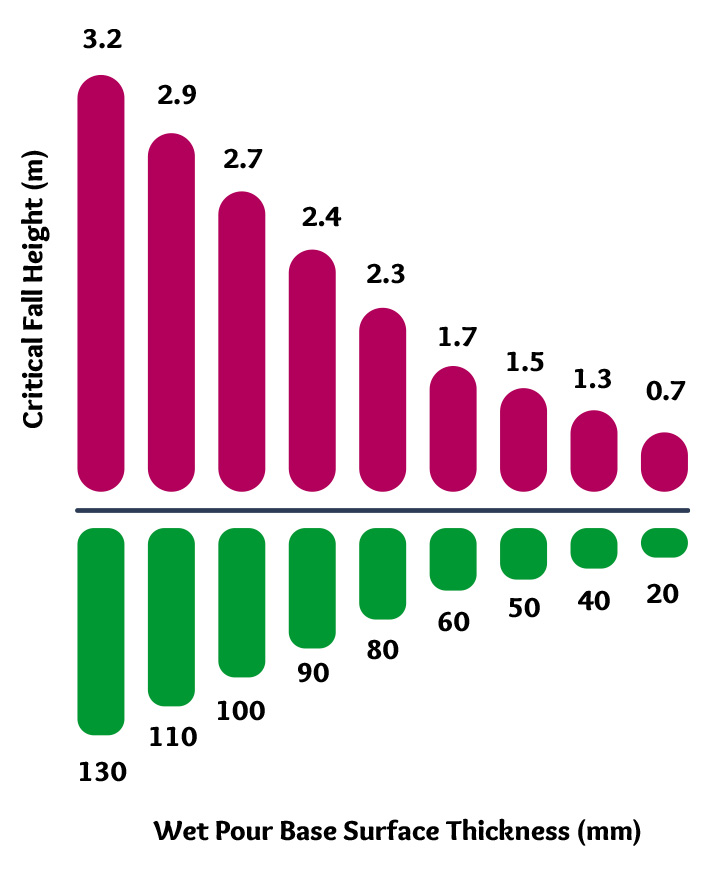 Most in-ground trampolines have a maximum critical fall height. (The highest height you can potentially fall from/jump as high as). This chart shows the recommended wetpour thickness required for some common critical fall heights.
See all surfacing options