Increased Rebound Therapy for Hatton Special School
Posted by Abbie Horvath on
Overcoming challenging conditions to deliver 2 Gallus school in-ground trampolines to Hatton Special School
Hatton Special School's pupils have a range of SEN requirements to which Rebound Therapy is central. The school wanted to cater for the demands of their pupils at scale by having 2x 13.5ft Gallus school in-ground trampolines.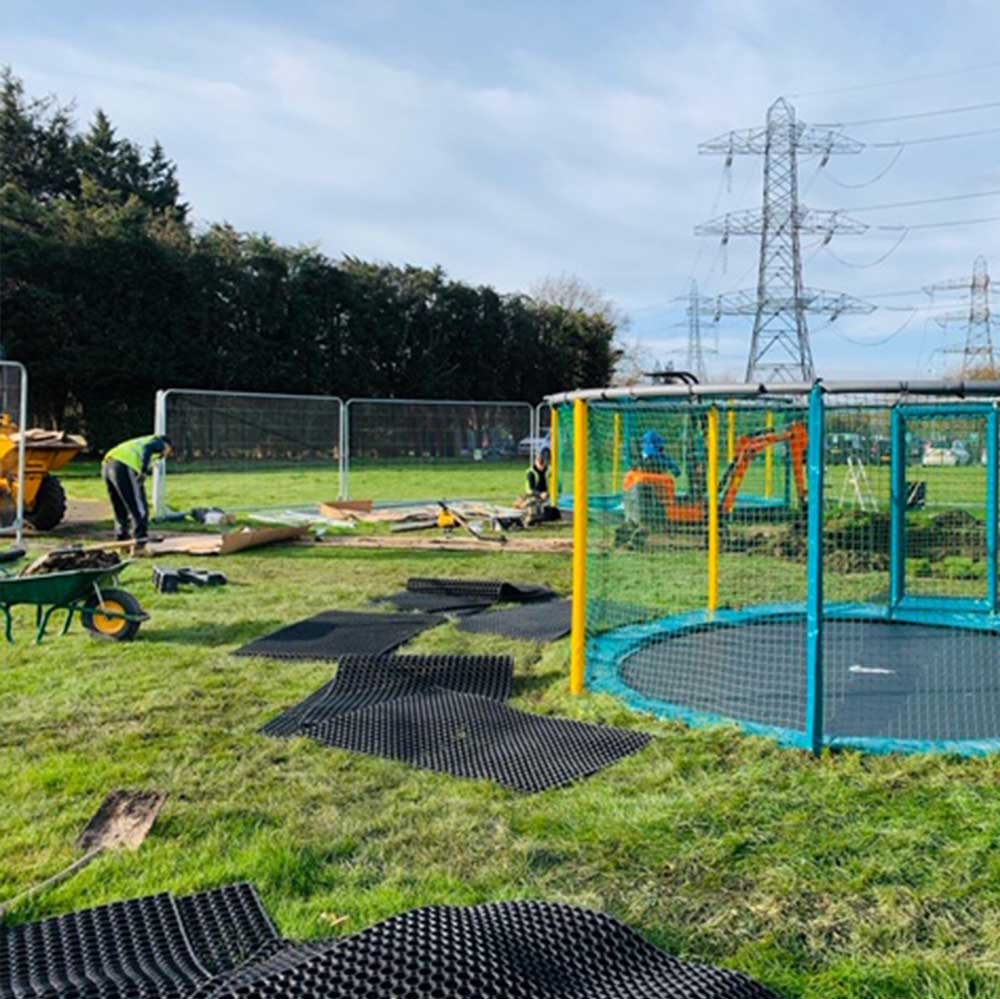 The proposal
Hatton Special School opted for 2x 13.5ft Gallus commercial in-ground trampolines with enclosures so that the pupils could benefit from double the amount of Rebound Therapy.
The project involved a full excavation, 5 skips, 2 dumpers and a 100 yard wheelbarrow run. The conditions were challenging due to the weather; whilst the team worked within the Heras fencing to ensure the welfare and safety of the children was the priority.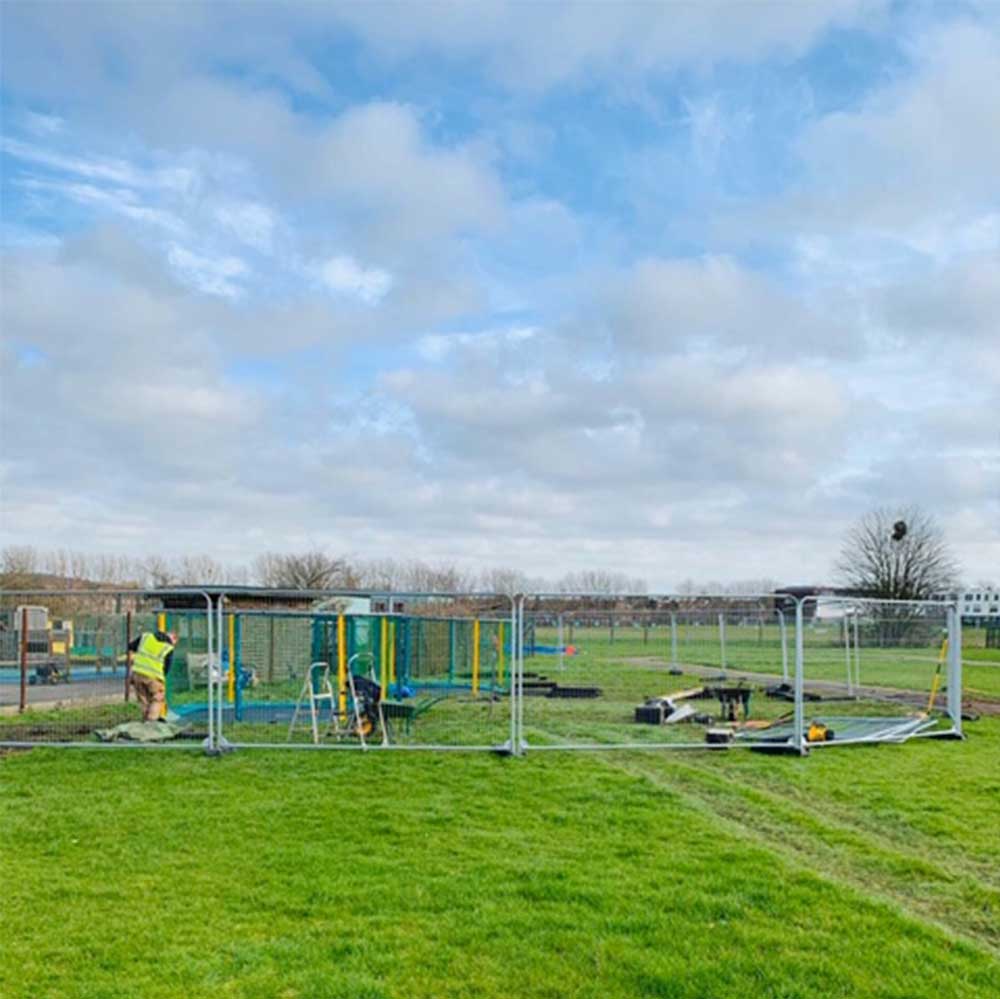 The installation
One of the challenges of installations during wet weather is that the grass can get muddy, however the team discussed this ahead of time and agreed to seed at the end of the project so that by spring (when the students would have access to the playing field again) it would be back to its original appearance.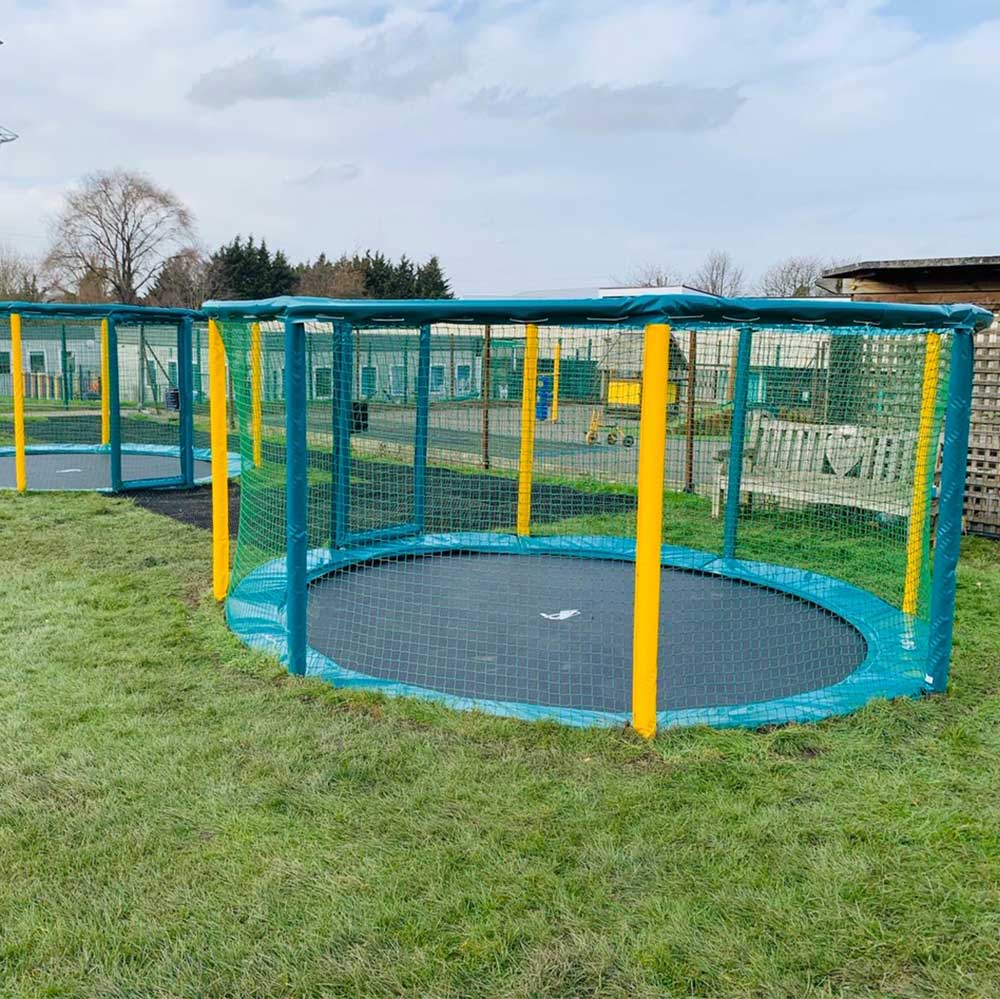 The end result
For this project in particular the skips were in the car park. With cars and people needing constant access it required clever planning to deliver the project safety during school time.
Playgrade Trampolines worked really closely with the whole school maintenance staff through to teachers and the business manager to ensure that the continued welfare of children, health and safety and risk assessments were adhered to.
Lynette Philips
School Business Manager | Hatton School & Special Needs Centre
'I wanted to say how wonderful the team were who installed the trampolines. They responded so kindly to the children - speaking politely and simply and explaining what they were doing. They didn't intrude on the children who wanted to watch in peace and were so sensitive and kind in all their interactions with them. They kept their music levels down and were just really, really considerate. Every teacher has commented on this!'