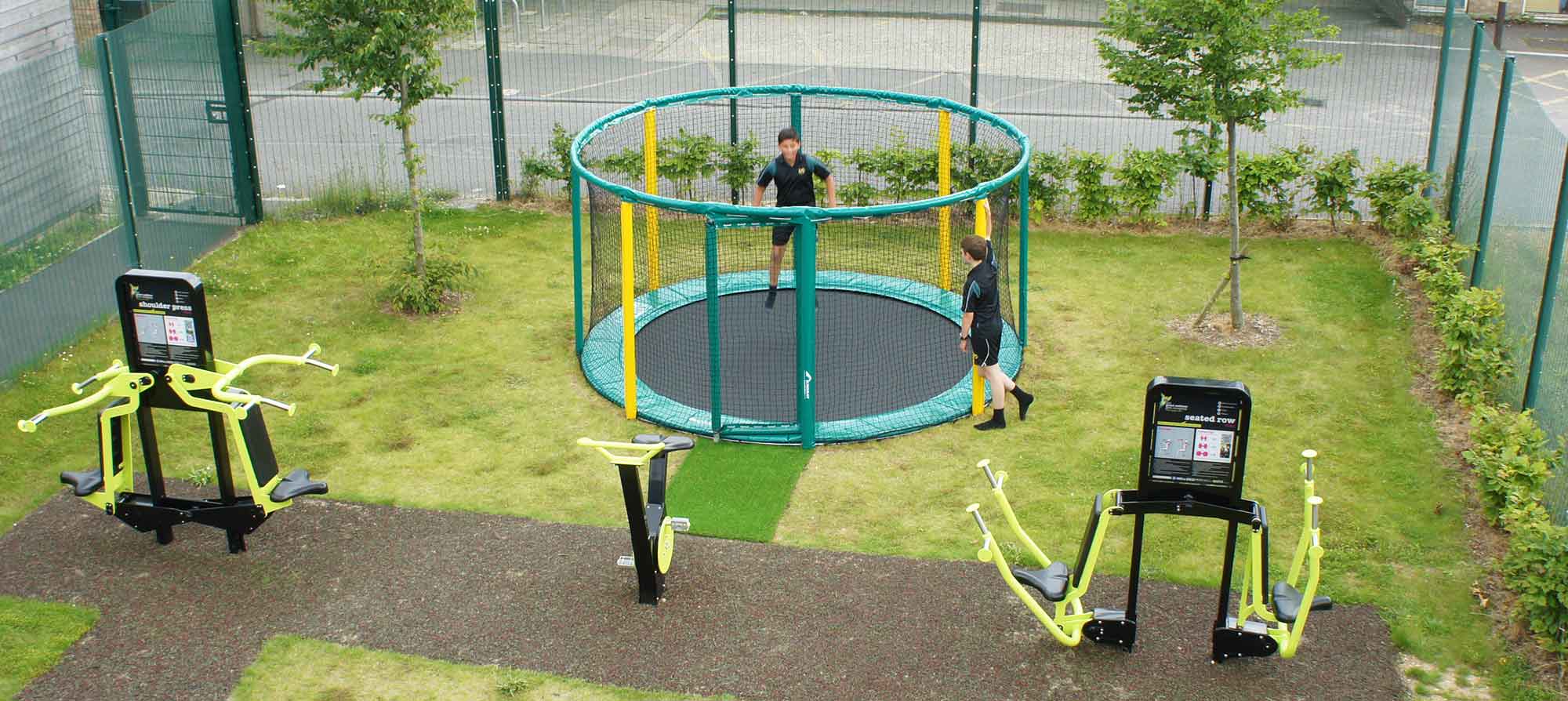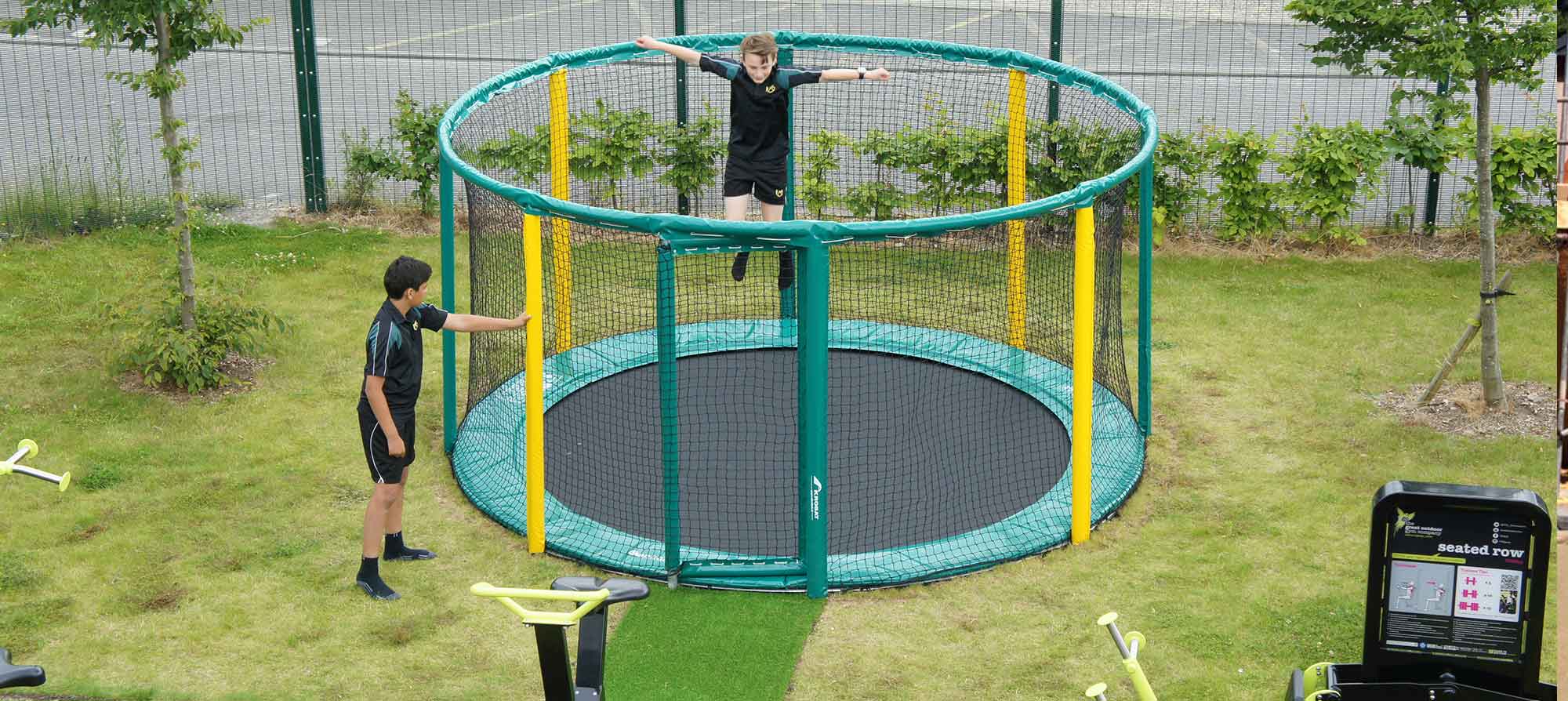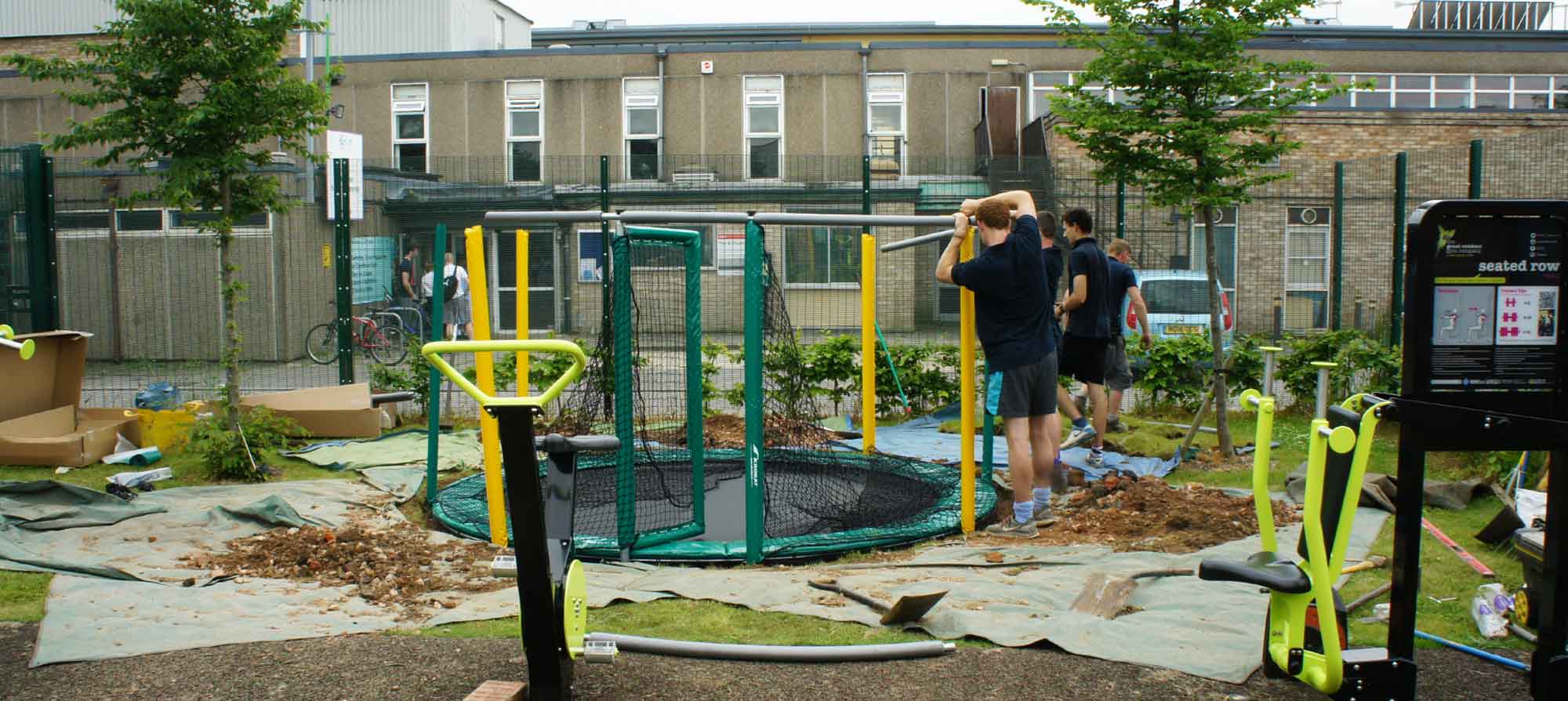 Schools In-ground trampoline installation in fun school exercise area
Posted by Sonia Lowde on
Our brief was for a trampoline that would appeal to children with autism and could be used for both physical and cognitive rebound therapy.
It needed to fit into a pre-existing outdoor exercise equipment area and therefore needed to be carefully positioned so jumpers could be kept a safe distance from other equipment.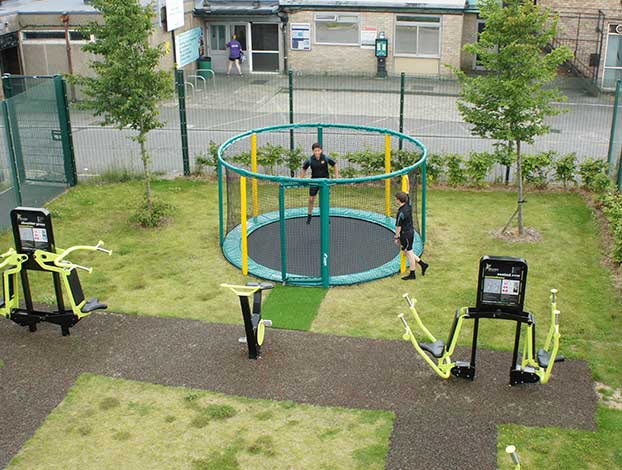 The proposal
We carefully listened to staff who explained which children would be using the trampoline and how they would like to use it and based our recommendation on this. We recommended a large High Rebound 13.5' Capital School In-ground Trampoline with full safety enclosure.

This trampoline allowed the children to expel a lot of energy which was one of their requirements whilst keeping them safely away from other sports equipment nearby. It's full height inwards opening safety door and extra thick enclosure padding meant children were well protected - even the more enthusiastic jumpers!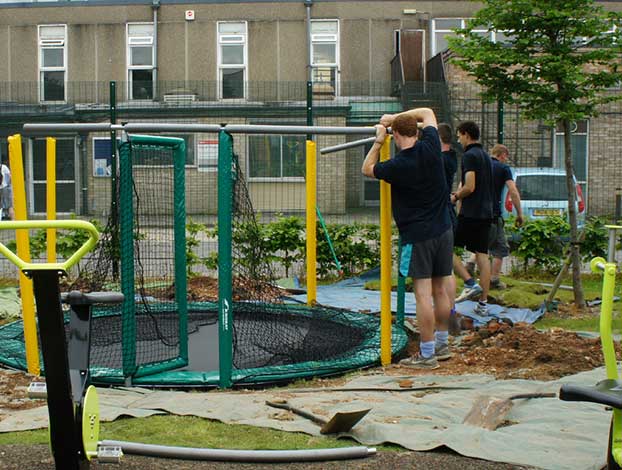 The installation
Our team installed this trampoline in one day to ensure as little disruption as possible. We ensured the site area was separated from the rest of the school using Harris fencing to keep staff and pupils safe from excavation equipment.

All aspects of the trampoline are built to the highest EU safety standards with extra thick high density padding around the enclosure and covering the springs for maximum safety.

The end result
The pupils began using their trampoline immediately and it is in continuous use throughout the year. The school have said they couldn't do without it! Teachers in schools that specialise in autism have found that a session of bouncing can have a calming effect and increases concentration, self confidence and independence.
Head Teacher Gary Simms subsequently when on to become Head Teacher at the Anderson School Chigwell (part of the Autistic Society) where we installed a further two trampolines which are much used and loved!
Gary Simm
Principal | Thames Valley School
"We think the trampoline is a great addition to the schools equipment and we are happy for Playgrade to use us for a case study for other special needs schools. We couldn't believe how quick and professional your installers were."