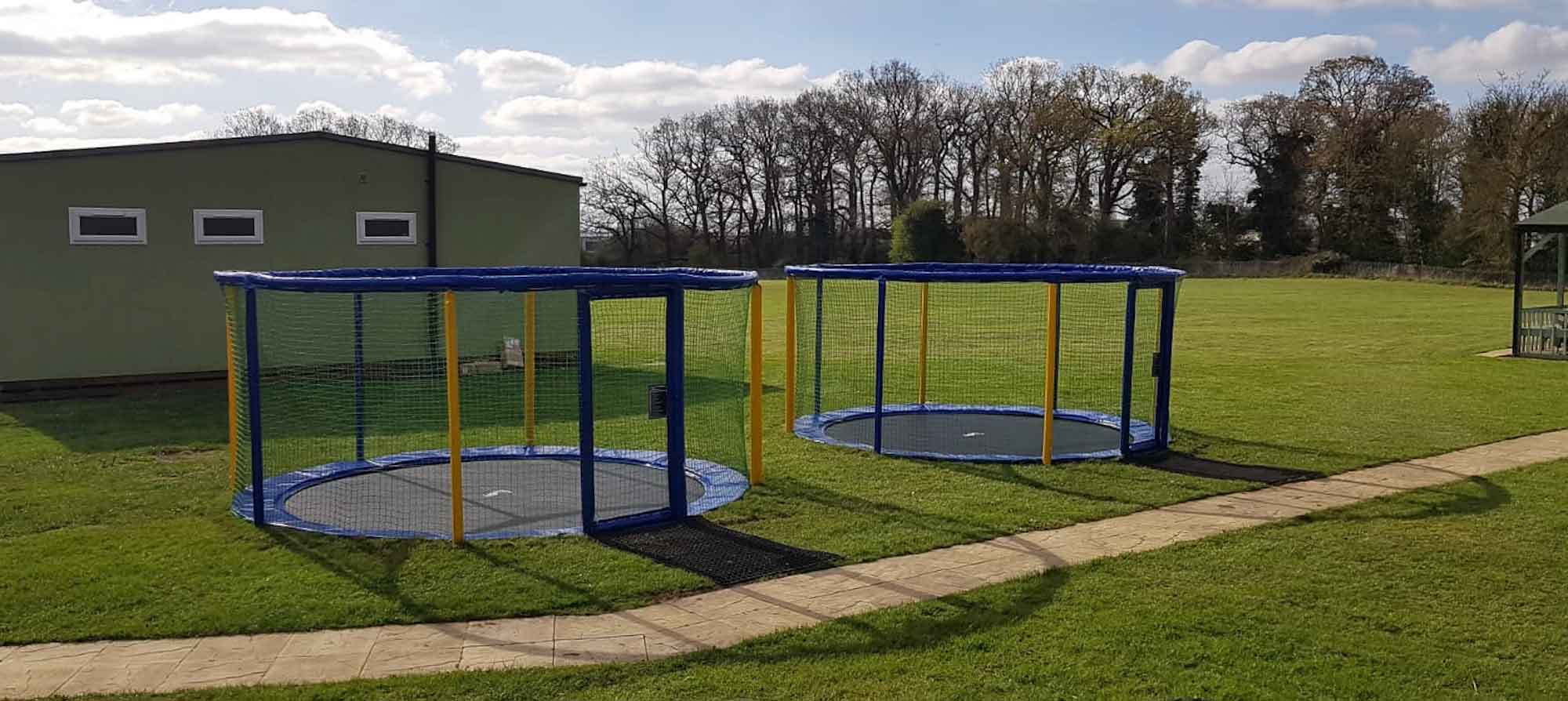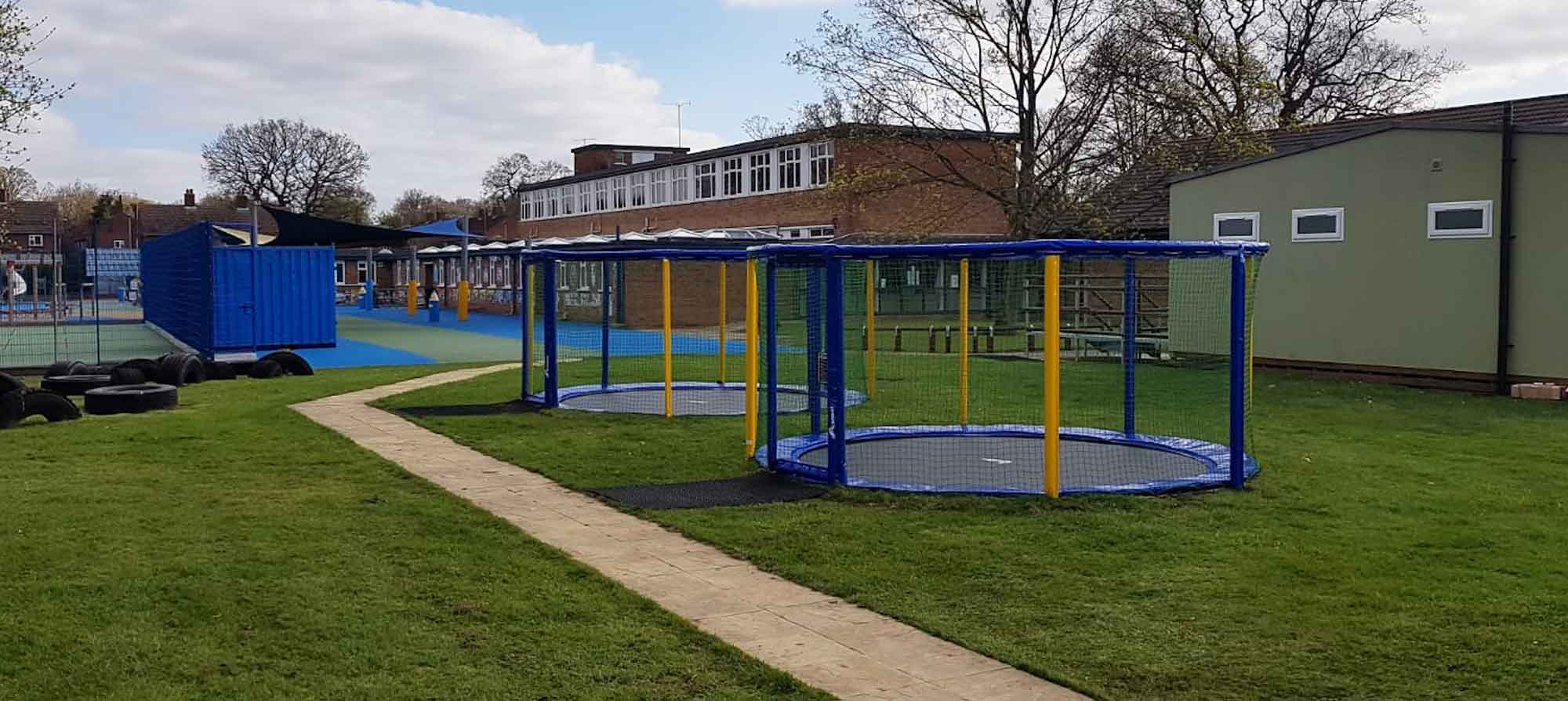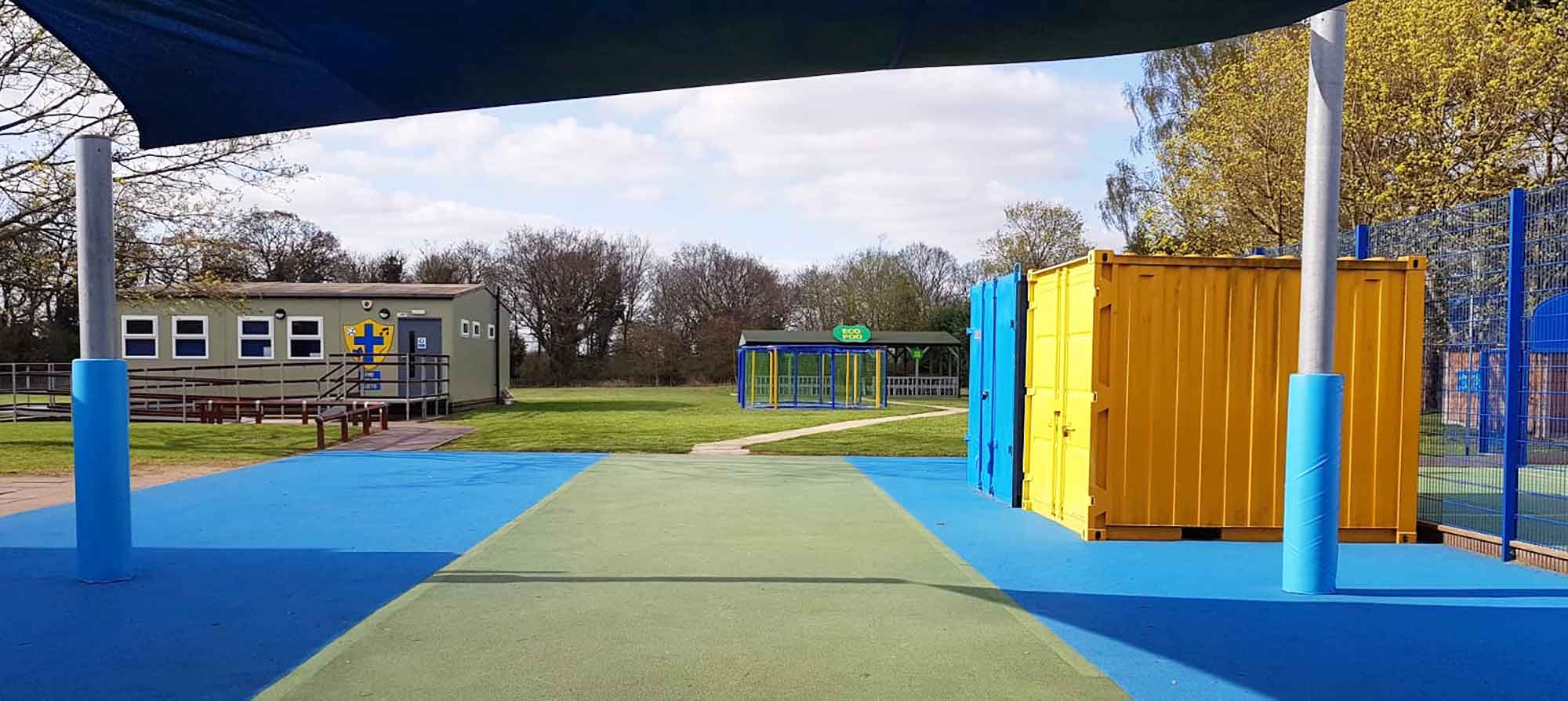 13.5ft in-ground trampoline in bespoke school's colours
Posted by Sonia Lowde on
The Howard Junior School describe themselves as a vibrant learning hub where everyone is supported. As part of this the wanted to add two in-ground trampolines to their existing playground equipment.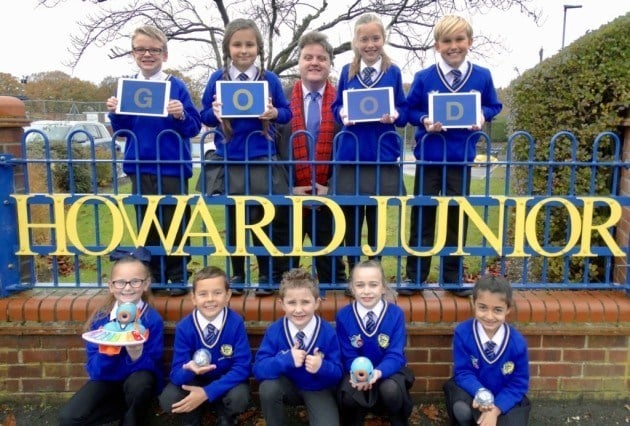 The proposal
State junior school 'The Howard School' in Kings Lynn Norfolk contacted us to provide two large in-ground trampolines as an addition to their newly refurbished playground.

During the site visit we could see that the previous playground installers had used the school colours of royal blue and yellow for much of the equipment and the wet pour safety surfacing. We therefore suggested that we compliment this by producing the trampolines in the same colours.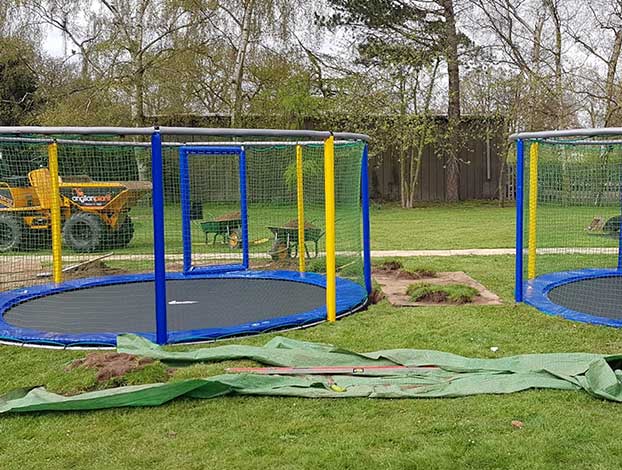 The installation
The installation took place during school holidays to minimise disruption.
The school is lucky enough to have large playing fields and a natural woodland education area within this where we were able to discreetly dispose of the excavated soil, saving the school some money.

The trampolines were installed within the playing field adjacent to the school playground. We chose the location as it was close to the pathway which meant, with the addition of some rubber matting, the trampolines would stay clean of mud even when used in the winter months.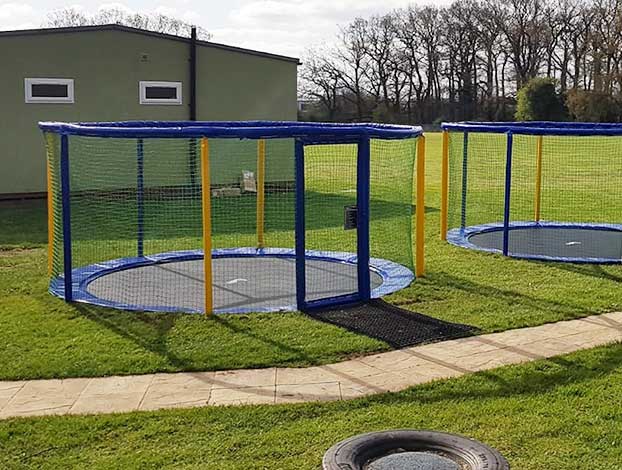 The end result
We completed the installation in two days. The school and students were delighted with the result.

Tracy Link
School Business Manager | The Howard Junior School
"We recently took delivery of two large sunken trampolines from Playgrade (Capital Play). We couldn't fault this company. The whole experience from design to installation went very smoothly. The company always kept us well informed of all stages of the purchase and they couldn't have been more helpful. Highly recommend and we will certainly use this company again for any future plans for our playground."