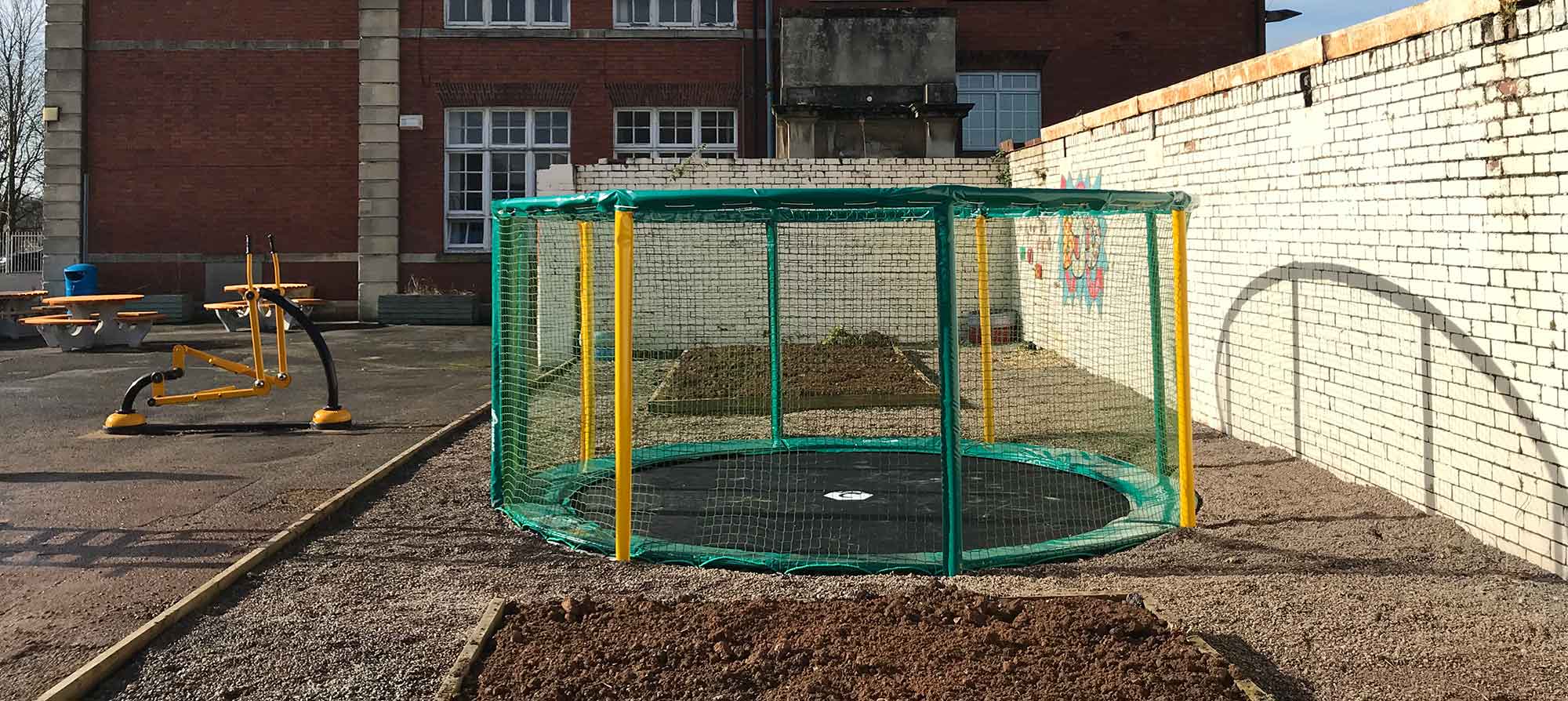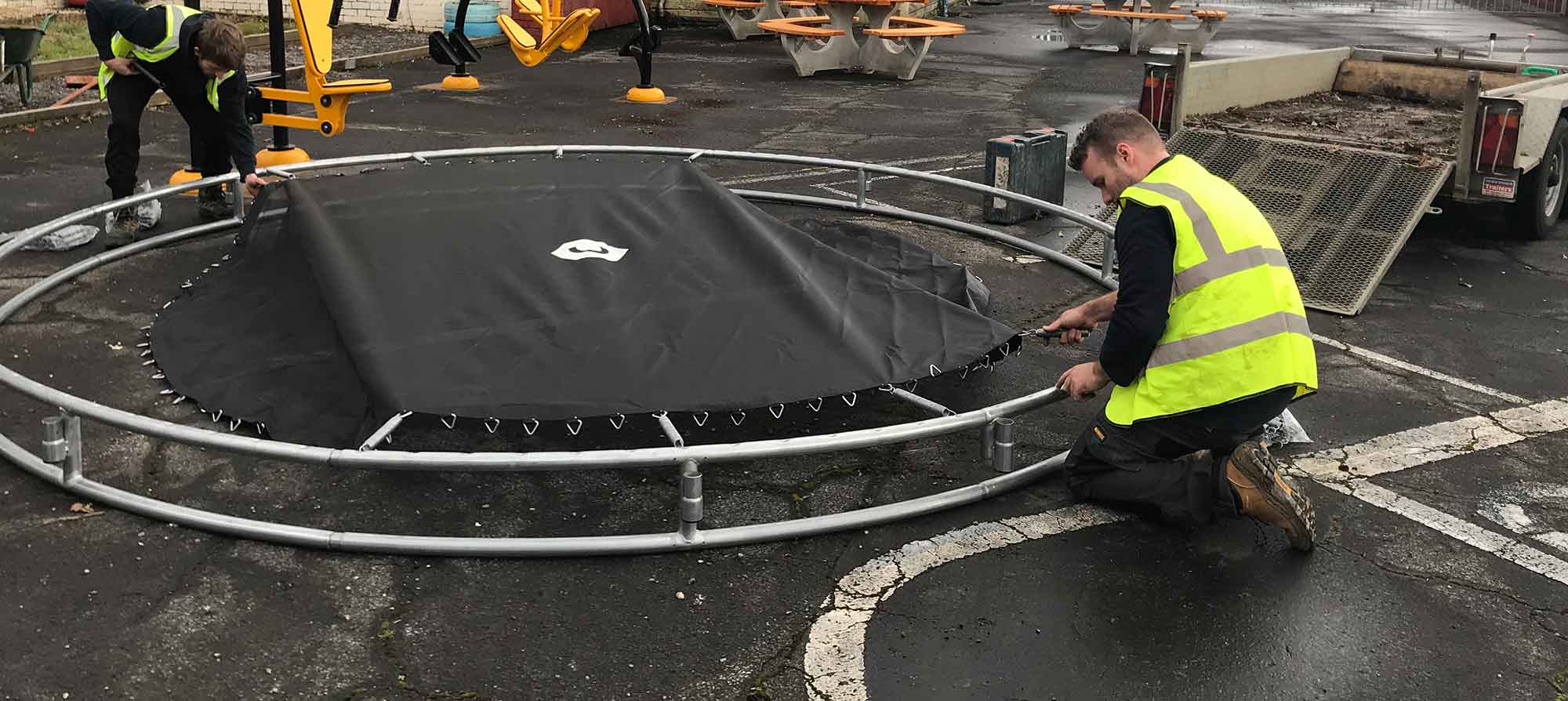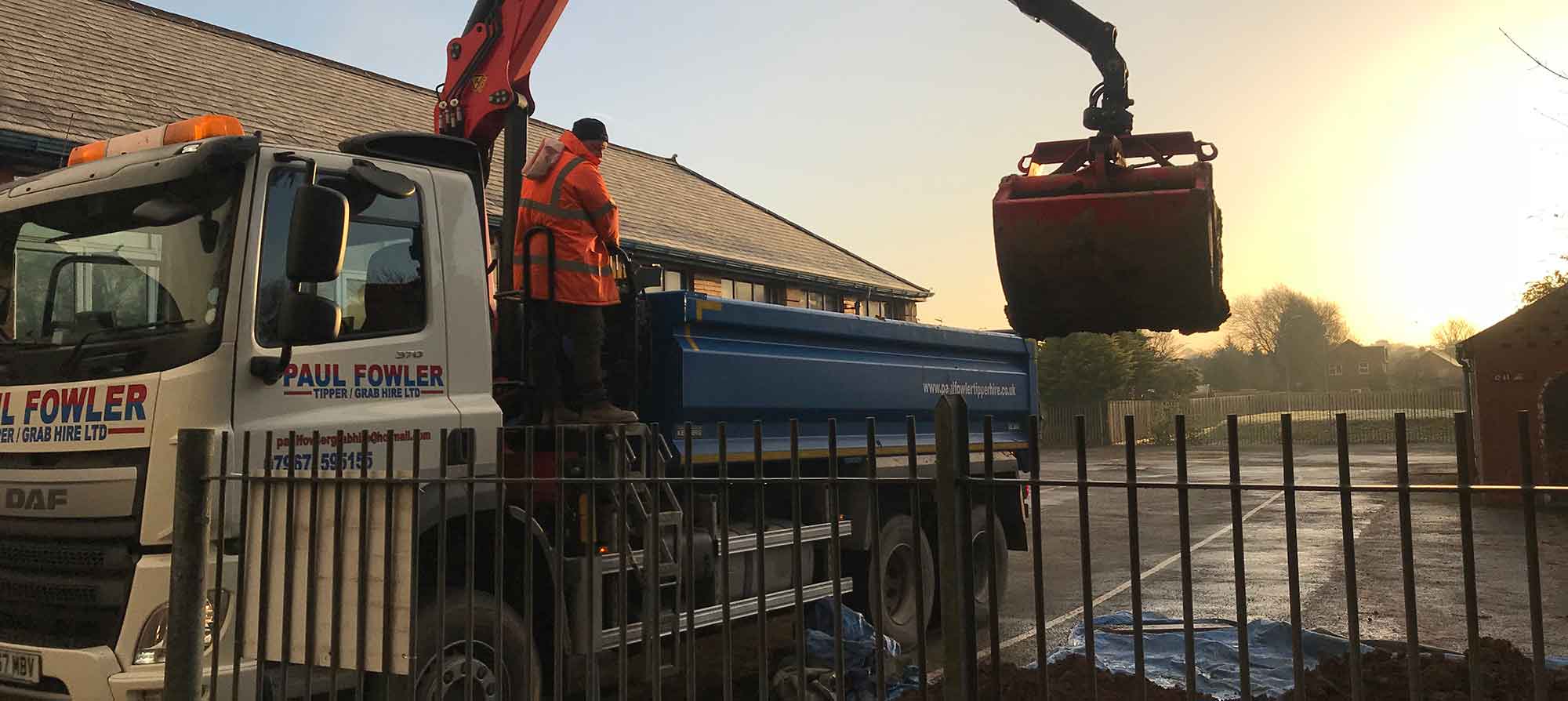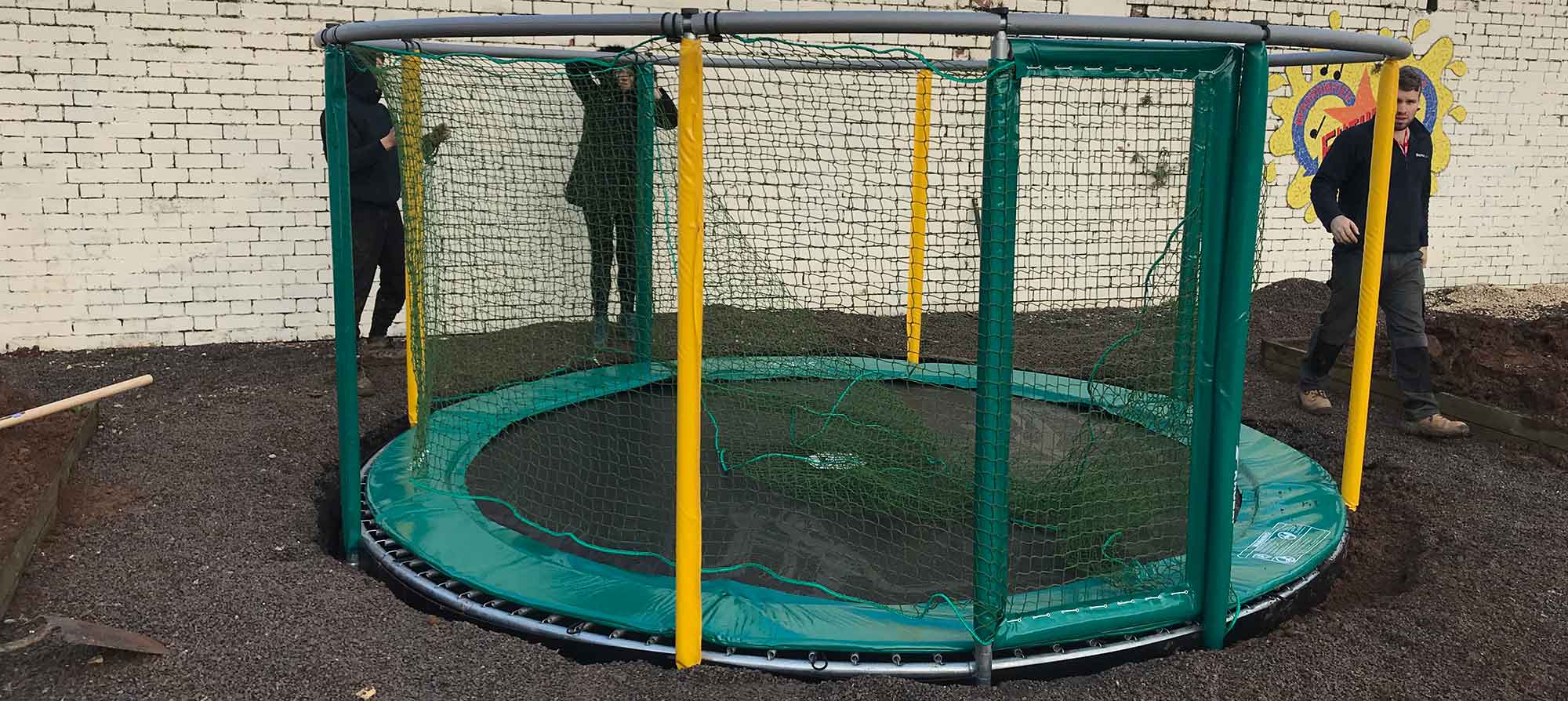 In-ground trampoline in Cardiff SEN school
Posted by Sonia Lowde on
Bryn-Y-Deryn is a SEN school for older senior age students with severe learning and behavioural difficulties. The challenge for the school was to provide stimulating exercise equipment for the students which had enduring appeal. They decided that an in-ground trampoline would fit the bill and so got in touch with us.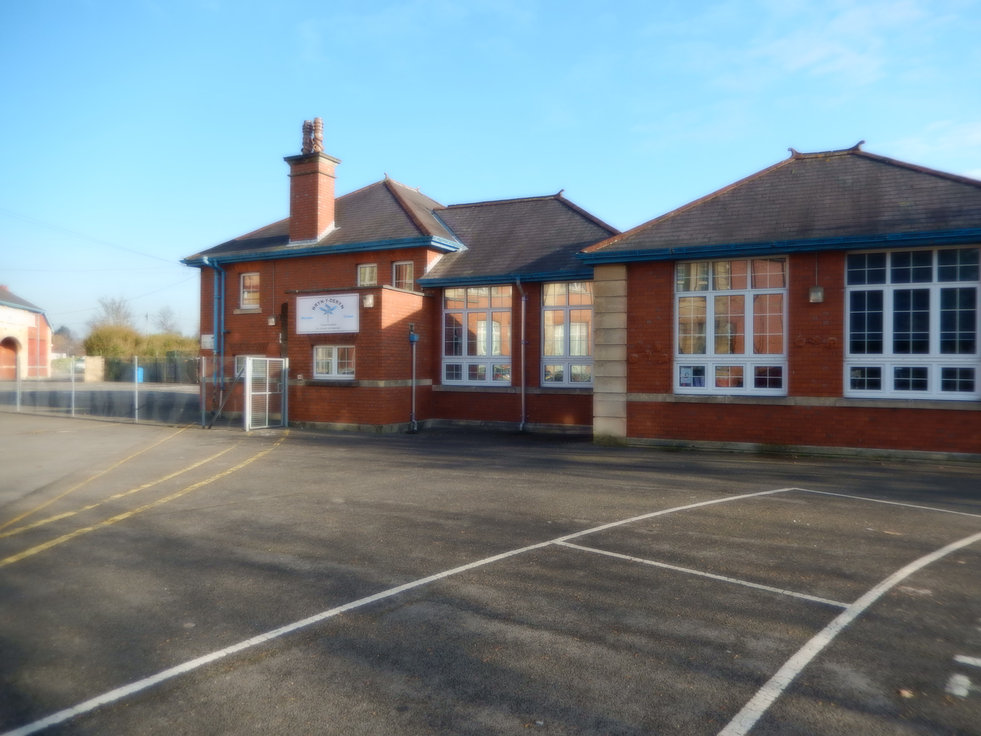 The proposal
We spent a morning performing a site visit at the school and took the opportunity of establishing with the teachers where the best location would be for the trampoline and where it would get the most use.
There were a number of locations considered, for example an area of the playing field which would have been a relatively easy (therefore more cost effective) location. However it was felt that whilst the chosen location was a more complex installation, due to excavating into a hardstanding area, the benefits of having it there far outweighed the extra cost.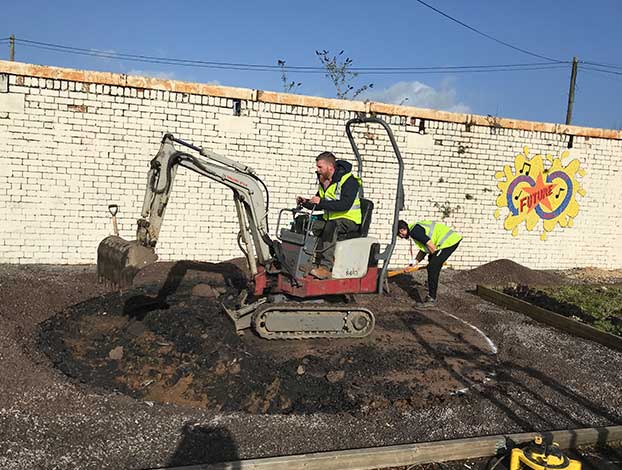 The installation
The school requested that we performed the installation within a specific two days of the week when certain students would not be on-site, as having our installers on site could have potentially unsettled these students. This is because they wanted to get the trampolines in quickly and had to be installed within term time.

The area chosen for installation had not been used for many years and was a complex mix of asphalt, gravel, raised beds and retaining wall.

Despite the challenges and with specialist equipment (and plenty of staff!) the main part of the installation was all completed within one day.
The final collection of soil off-site and assembly of trampoline took place the following morning meaning our staff could leave site before school collection time that afternoon.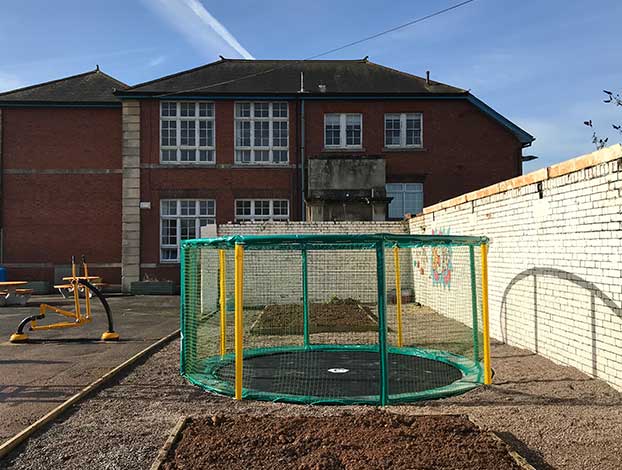 The end result
A little used gravel area became a colourful, fun place for older students to exercise. We managed to add some good quality top soil to the adjacent raised beds leaving them ready for the school to also transform.
Rachel Hurley
SEN Teacher | Bryn-Y-Deryn School Cardiff
"We had a trampoline installed by Capital Play and I very pleased with the result. This company was highly efficient from my first enquiry through to the completion of works. They were quick to respond to my questions and went out of their way to ensure all our needs were met - including facilitating a quick installation date! The team that installed at our school were professional, tidy and efficient. They were responsive to the needs of our students; going above and beyond to ensure a hassle free experience. Would definitely use again and recommend."