Capital In-ground Trampoline for domestic use - Rectangular
Perfect for home use, the Capital In-ground Trampoline Kit is a serious bit of kit built to the highest standard of any domestic trampoline. This trampoline is ideal for home use, or use within residential care homes, where usage is less and EN1176 standards do not need to be met
Capital In-ground Trampoline designed for home use
Side safety enclosure
Corner safety net
Full safety enclosure
Our In-ground Trampoline kits are the UK's first purpose-built trampolines designed specifically for in-ground use.
Everything you need - Our complete in-ground trampoline kit includes the trampoline, retaining wall and clear instructions.


Brilliant Bounce - Its' all about the springs. Our in-ground trampolines are the only ones to use a commercial grade spring, we make them extra-long and we use 33% more springs than our competitors.


Shhhh - We are the only company to use the 100% unique TDU Vented Frame Pads - all the air escapes through the padding, eliminating that irritating pad slap noise.


Safety  - If you choose to add a safety net, we are the only company to offer full, half and quarter net options.


Easy  - We designed our trampolines for DIY installation. Don't just take our word for it, read our Customer Reviews.


Long lasting - From German steel to Italian springs, our trampolines are built using only the highest quality European materials.


Digging not your thing? - We offer an expert installation service in most areas.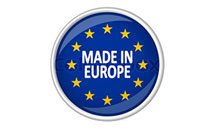 Made In Europe
Capital In-ground trampolines are manufactured in Europe using the highest quality materials and parts. Our European manufacturing facilities adopt rigorous quality control and testing procedures.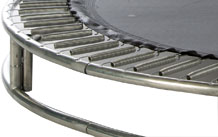 Purpose Built Frame
The frame is made from thick galvanised steel. The mat attaches to the top of the rectangular frame whilst the bottom section forms the base. The retaining wall is attached to the top and bottom frame sections.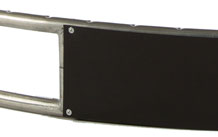 Retaining Wall Built In
The retaining wall ensures the surrounding ground remains firm and prevents soil falling into the hole. This tough and durable retaining wall is made from a 4mm thick eco-friendly recycled polypropylene/polyethelyne compound. It quickly and easily attaches to the frame using self-tapping screws.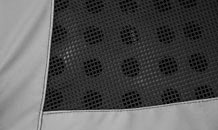 TDU Vented Pads
The patented Trampolines Down Under vented safety pad allows proper airflow through the pad eliminating 'pad slap' noise, which can occur with other in-ground trampolines, and greatly improves the bounce quality.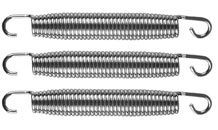 High Quality Springs
German made 8.5" springs are pre-tensiled and conical in shape to ensure they will never stretch or deteriorate in performance. The springs are double dipped 'hot' galvanised for extra rust protection. The springs have a curl at one end for extra safety.
Manufacturer

Capital Play, Trampolines Down Under (vented pads)

Springs (Extra-galvanised 100gsm to prevent rusting)

| | | |
| --- | --- | --- |
| 10ft x 6ft | 11ft x 8ft | 14ft x 10ft |
| 68 x 7" | 80 x 8.5" | 104 x 8.5" |

User capacity

| | | |
| --- | --- | --- |
| 10ft x 6ft | 11ft x 8ft | 14ft x 10ft |
| 100kg | 100kg | 120kg |

Trampoline Frame

Heavy duty 275gsm galvanised 42mm diameter, 2mm thick steel frame

Warranty

Steel frame & retaining wall: 10 years, jump mat & springs: 5 years, padding: 2 years
It's easier than you think to install a Capital In-ground Trampoline in your garden. Watch our short video here, this gives a step-by-step guide on how to install your trampoline:
Our team of expert In-ground Trampoline Installers do a perfect job, every time. Please call us on 01276 866 500 to see if we install in your area.
2-3 working days delivery £9.95. UK mainland only.
Highly Recommend!