Trampoline Rebound Therapy for Special Needs
Posted by Sonia Lowde on
Introducing Theo, an adorable 7 year old boy who has Cerebral Palsy. Theo has challenges with coordination, muscle tone and core strength. Unlike many children with Cerebral Palsy Theo can sit up on his own and although he would ordinarily use his wheelchair to travel around larger distances, he is able to move around on his knees in the garden and at home.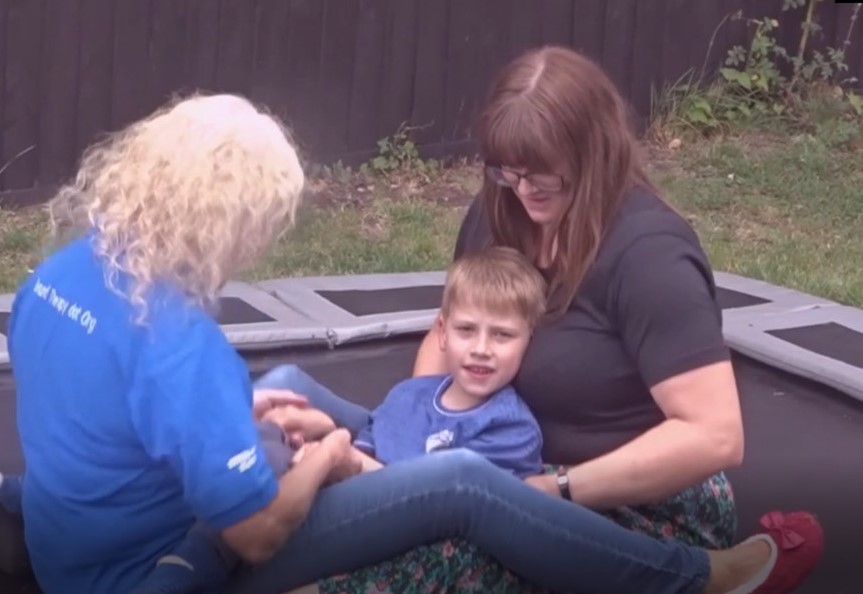 The proposal
Physiotherapy is offered by the NHS up until school age but then the funding for this tends to fade away, this is why Theo's mum decided to sign Theo up for a Rebound Therapy programme, tailored to his needs and requirements by Paul Kaye at The Rebound Therapy.org
Playgrade were introduced to Theo and his mother Laura as part of an initiative to introduce Theo to the benefits of Rebound Therapy, using a Rebound Therapy approved Capital In-ground Trampoline in his own garden.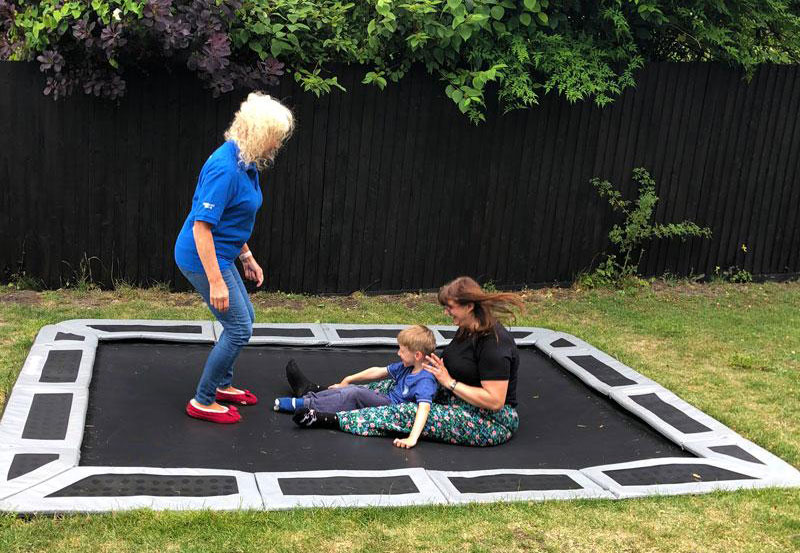 The installation
Playgrade (part of the Capital Play Group of companies) installed the in-ground trampoline and then we were privileged to be able to watch and film Theo's first rebound therapy session.

Our experienced team of installers were able to install and get the trampoline bounce ready within just one day.
We spent a really fun, sunny with Theo, mum Laura and the Rebound Therapy Organisation watching Theo having a great fun session of rebound therapy on the Capital In-ground Trampoline.
The end result
It was very obvious to anyone watching that Theo clearly sees his Rebound Therapy sessions as great fun, which meant the sessions didn't fall into the category of "boring physio exercises" and kept him completely engaged regardless of which exercise he was doing.

The rebound therapy session we attended consisted of a range of exercises and games all designed to help with coordination, building muscle tone, core strength, brain training and reflex reactions. All of these exercises have been designed to be performed on a trampoline, taking advantage of all the physical and sensory benefits a trampoline can offer.
Summary
Trampoline Rebound Therapy | Playgrade Trampolines
Cerebral Palsy is just one of the many disabilities that in-ground trampolines can be of huge benefit and enjoyment. Playgrade Trampolines install a large number of in-ground trampolines to schools and domestic homes for children and adults with Autism, special needs and heightened sensory needs. Many of these carers and parents tell us how important their in-ground trampoline is to them above all other play or exercise equipment.