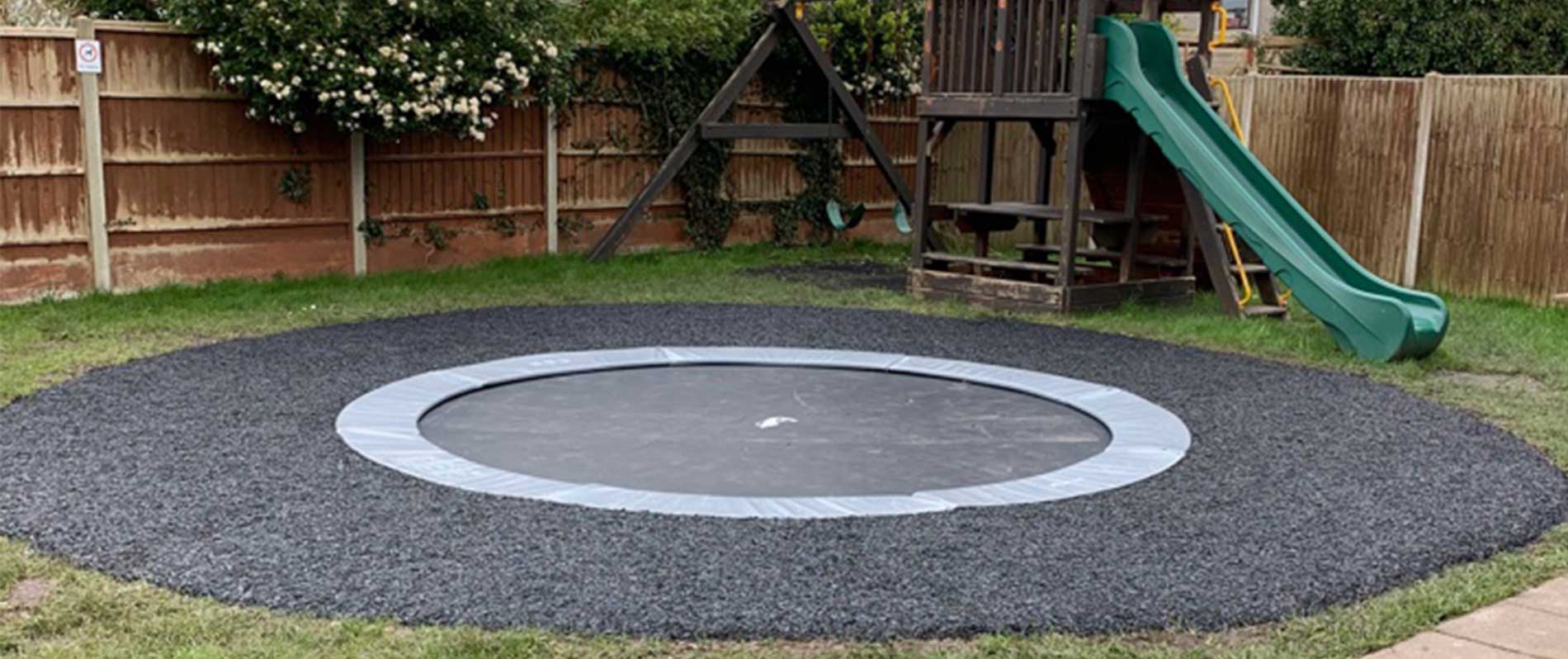 Commercial fit for purpose trampoline replaces domestic trampoline at Crossways Inn
Posted by Abbie Horvath on
Playgrade Trampolines replaced a domestic trampoline with a commercial fit for purpose 14ft Primus Premium to comply with EN1176 safety standards in this pub garden play area. 2 metres of bonded mulch was added around the jumpmat and the climbing frame was reconfigured to make it safe.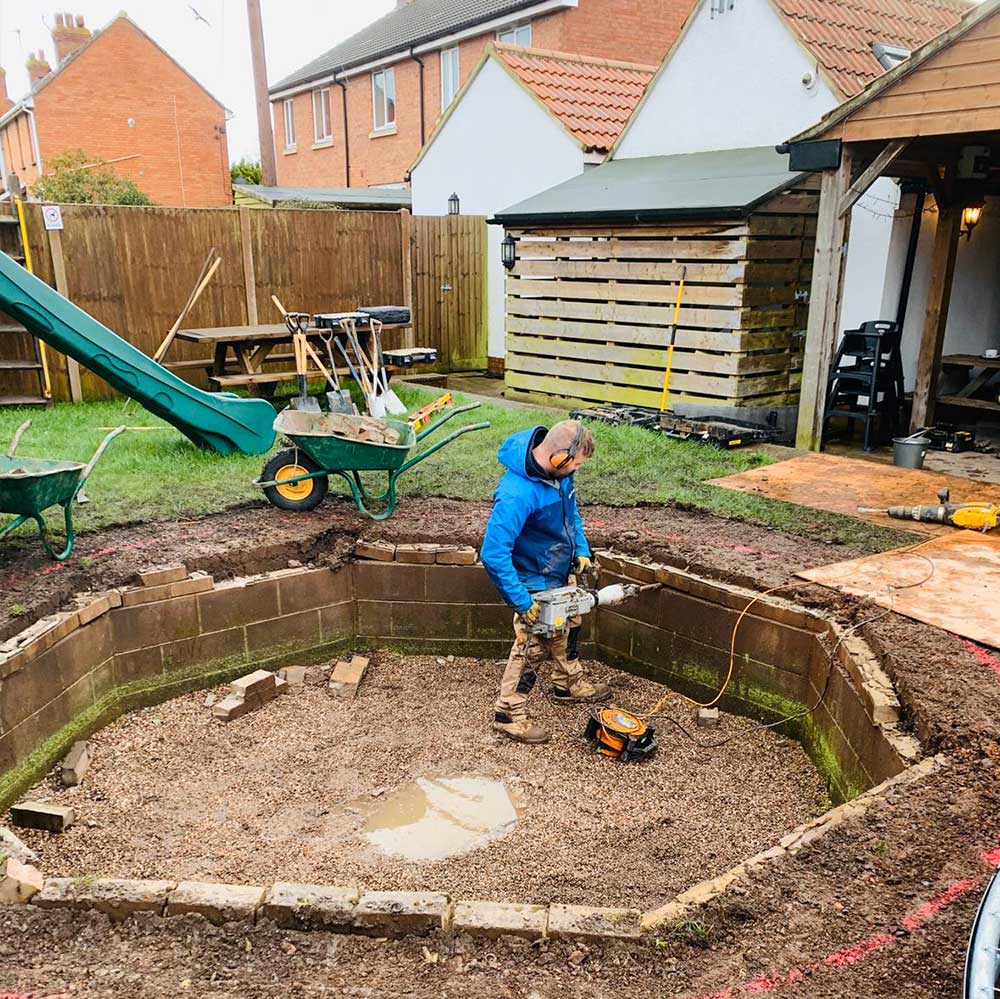 The proposal
Playgrade Trampolines went to conduct an initial site visit as the existing domestic trampoline they had wasn't fit for purpose and didn't comply with EN1176 commercial use safety standards. In addition to using a domestic trampoline to comply with safety standards 2 metres of safety surfacing needed to surround the jumpmat otherwise you need to include a net. During the visit to this pub garden play area we also noticed that some of the elements of Crossways Inn's climbing frame were not the required distance away from the trampoline.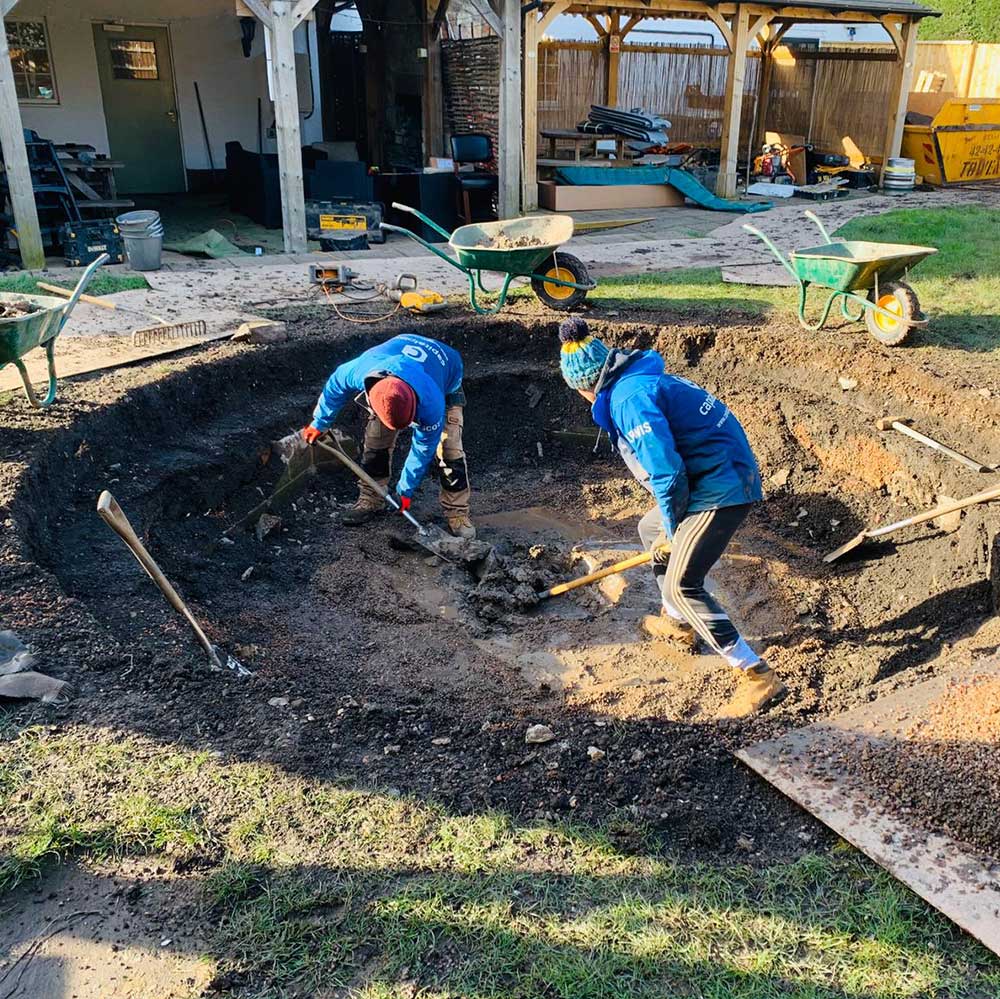 The installation
During the installation our expert team removed the existing domestic Octagonal trampoline, this trampoline had been sunk into the ground and had legs. The team needed to carefully remove the breeze block retaining wall that had been built to stop the soil falling into the hole. They also needed to make the hole wider and deeper to accommodate the slightly larger commercial trampoline safely. Crossway Inn opted for a larger trampoline as a larger jump area is safer if there is no net.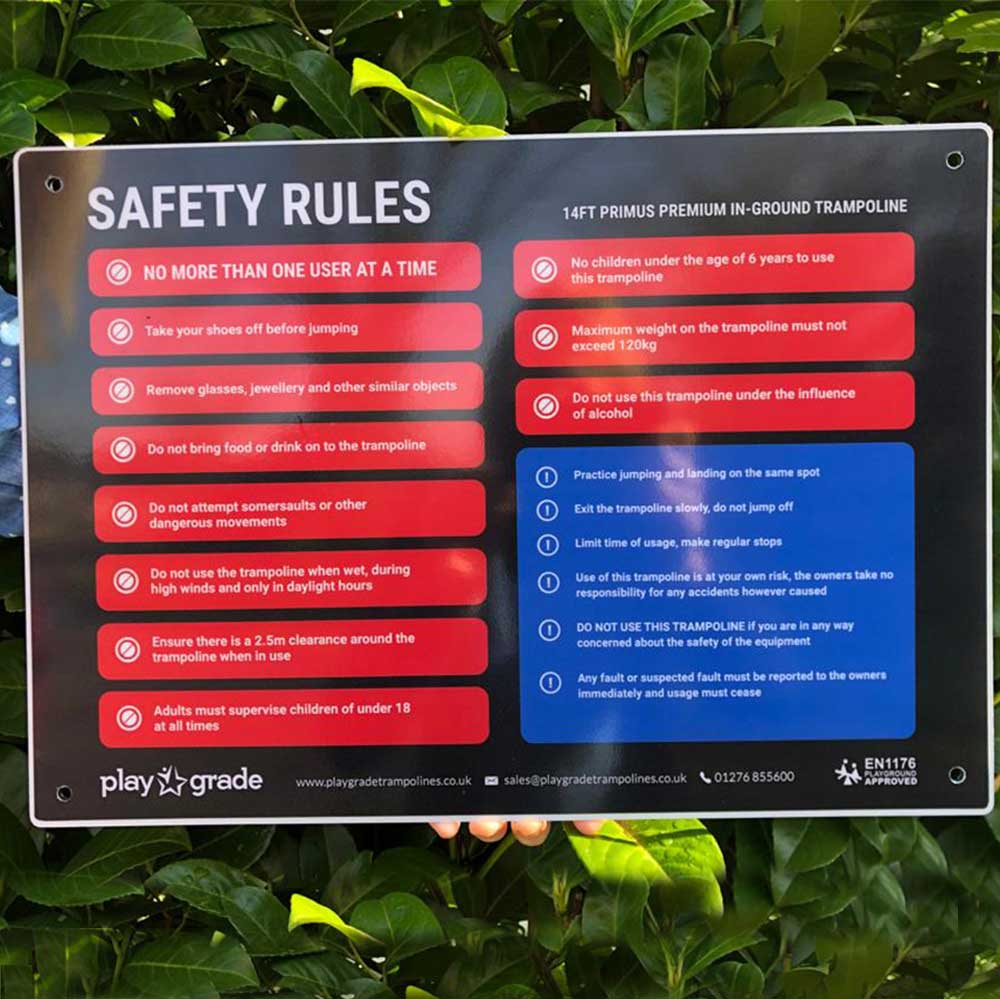 The end result
In addition to the pub garden trampoline install Playgrade Trampolines arranged to reconfigure their climbing frame to make it safe. They also added extra drainage in the trampoline hole and calculated the depth of the safety surfacing. Crossway Inn opted for bonded mulch instead of wet pour or artificial grass and shock pad.
As safety is paramount when using commercial trampolines we provided a safety advise sign. These are especially important to those in the leisure industry.
Our guys thoroughly enjoyed staying at the inn. The food and accommodation were top notch, you couldn't wish for a more welcoming pub for a weekend stay.
Abi Havercroft
Owner | Crossways Inn Ltd
"Just want to say a massive thank you to you and the team for our brand new trampoline! We love it! It was an absolute pleasure to have the guys stay here, myself and the staff wanted them to stay a bit longer!"