Increasing Trampoline play at Milestone Academy
Posted by Andrew Jameson on
Delivering two new low rebound trampolines on a tight time frame during half term. Milestone Academy, part of Leigh Academies Trust serve students aged 2-19 with Special Educational Needs.
The proposal
Milestone Academy already had a well-used low rebound trampoline in their upper playground, there were some issues with the original installation so the jump mat itself had dropped and was no longer fit for purpose when it came to wheelchair use.

After receiving another quote to remove the existing trampoline, install a new one and install another new trampoline in a lower playground Milestone Academy choose Playgrade Trampolines to carry out the work.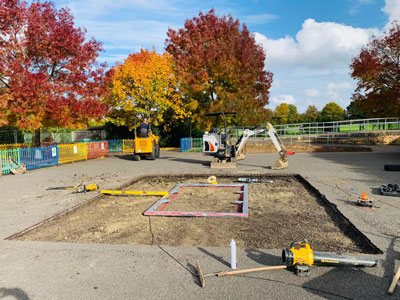 The installation
The project involved taking out the old trampoline and safety surfacing, excavating the lower playground and installing a new trampoline in both locations with wet pour safety surfacing around each.

There were some challenges when installing the safety surfacing due to inclement weather which made the timings tight, however the whole job was completed during the half term break.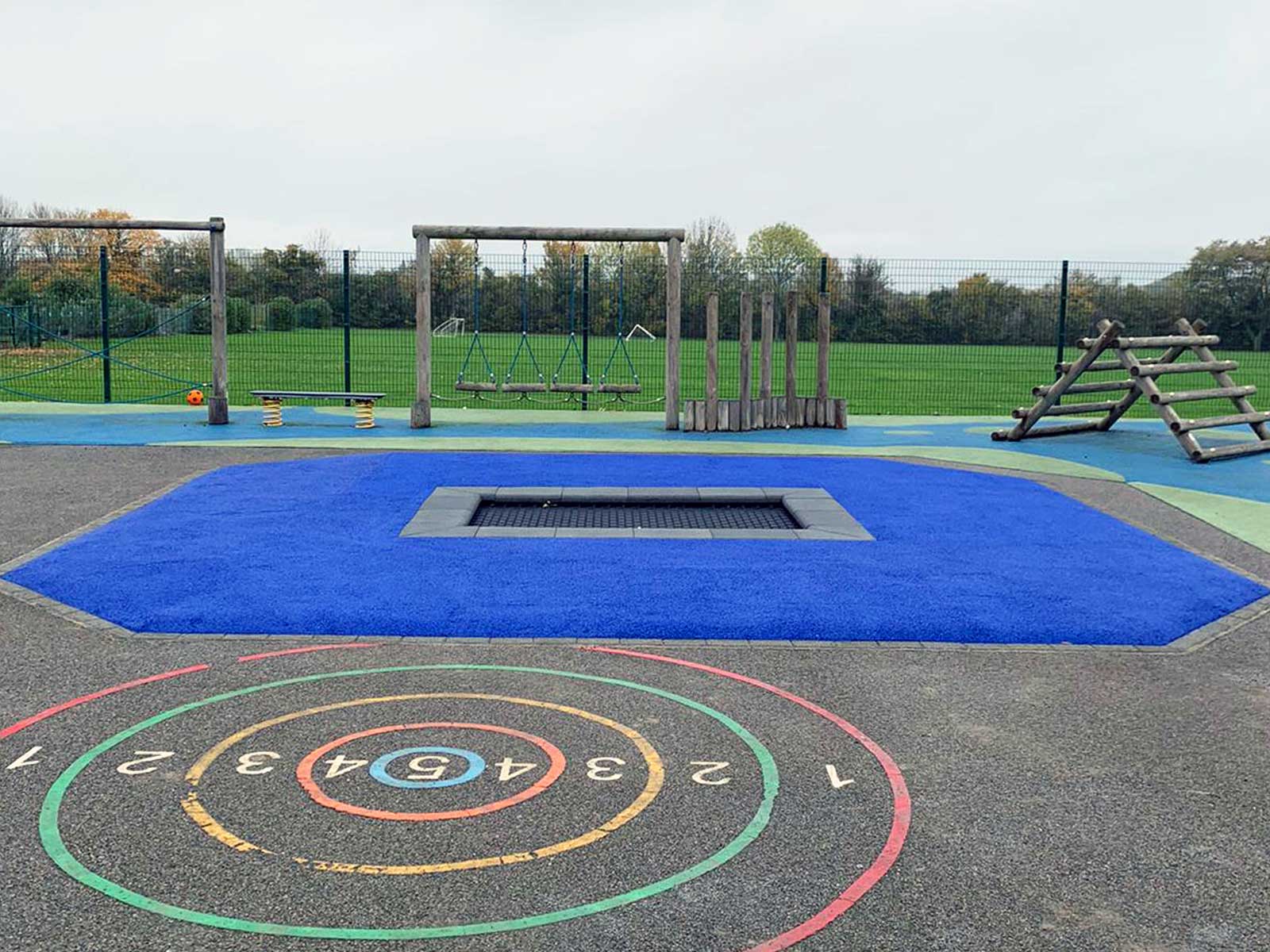 The end result
The children are thrilled to have a brand new trampoline to replace their previous one and as a added bonus another trampoline in a new playground!
Stuart Norris
Business Manager | Milestone Academy
"Thank you very much and please pass on my thanks to the team for all their hard work and managing to get it finished! My team tell me it looks great! I very much look forward to working with your excellent company again."