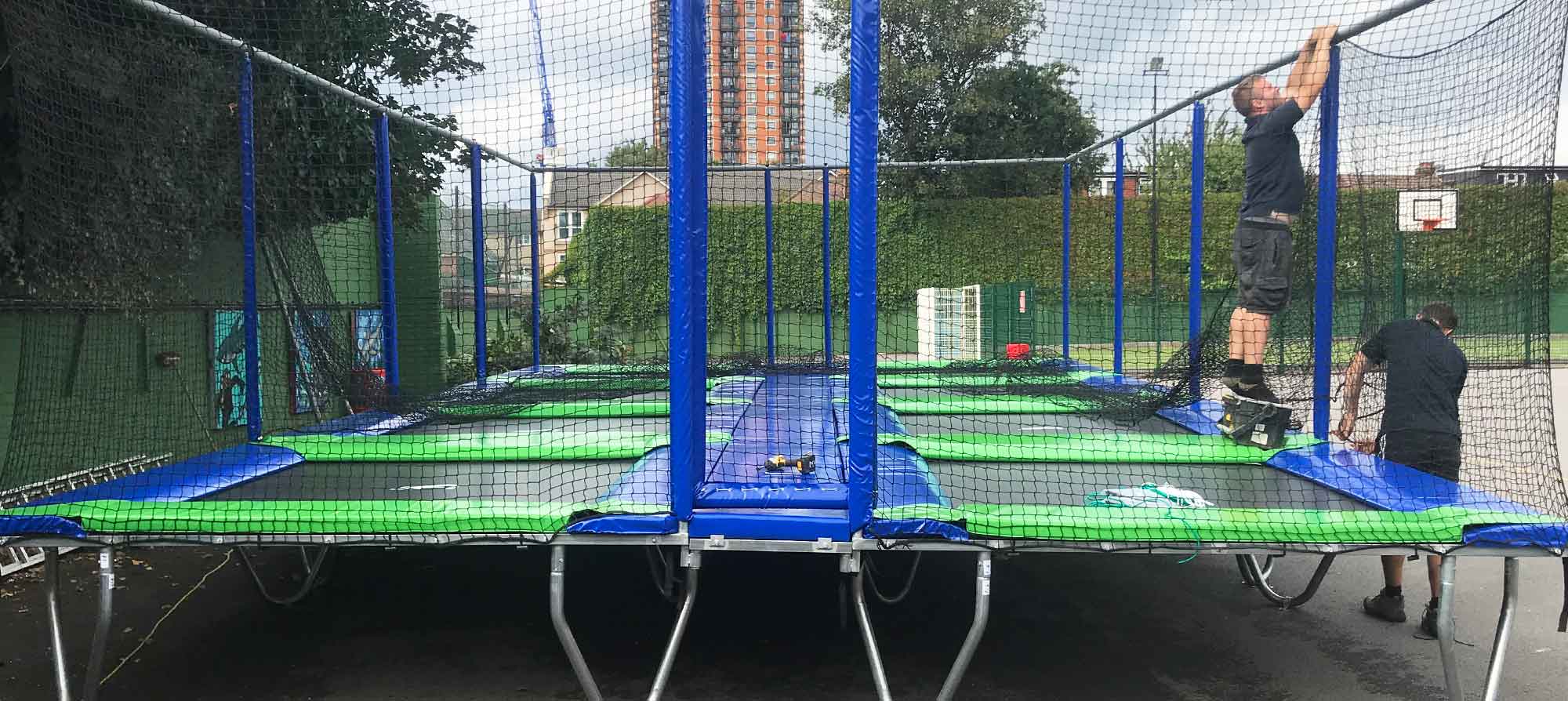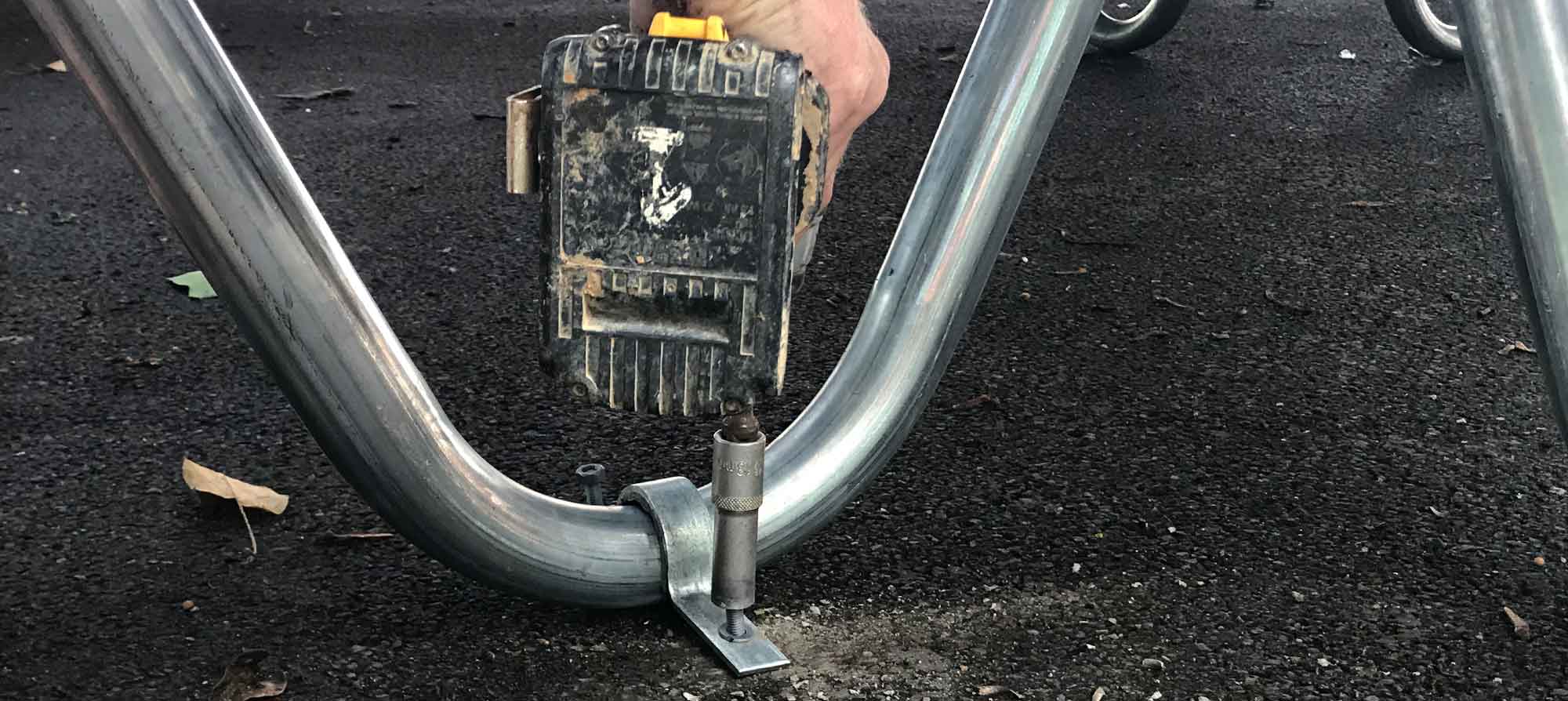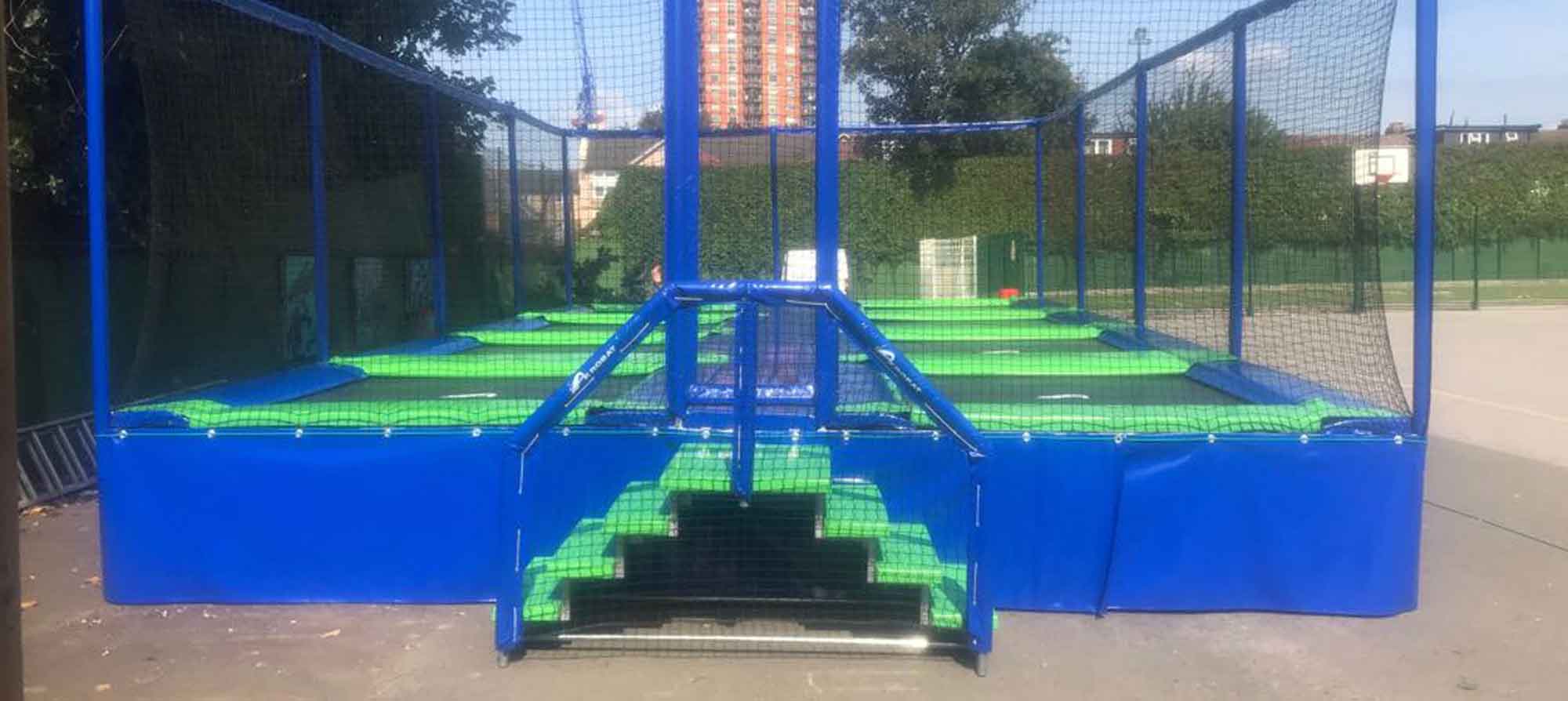 Impressive 8 field trampoline installation in London school playground
Posted by Sonia Lowde on
We were approached by the head teacher of this E17 London Primary School who were looking to install multiple trampolines in a small area of their concrete playground.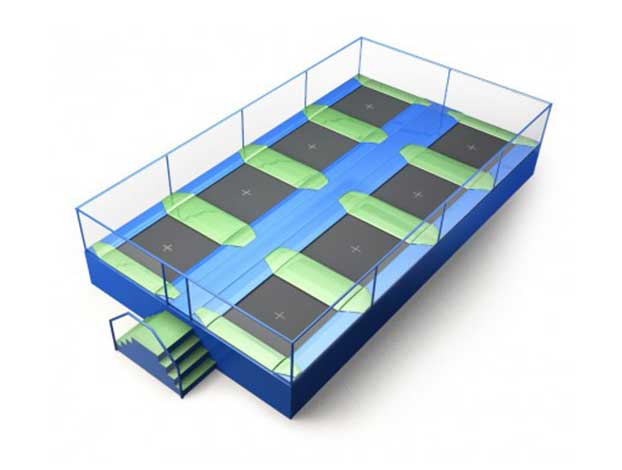 The proposal
The most compact way of installing multiple trampolines in a restricted area, and allowing them to be supervised by just one member of staff, was to choose a configuration of trampolines from our multifield trampoline system range.
The school opted for an 8 bed multifield commercial grade trampoline system as this would allow a number of children to exercise at the same time. As this system only has one doorway entrance which can be monitored by one supervisor, staff could ensure the students kept to the safety rule of one student per jump bed.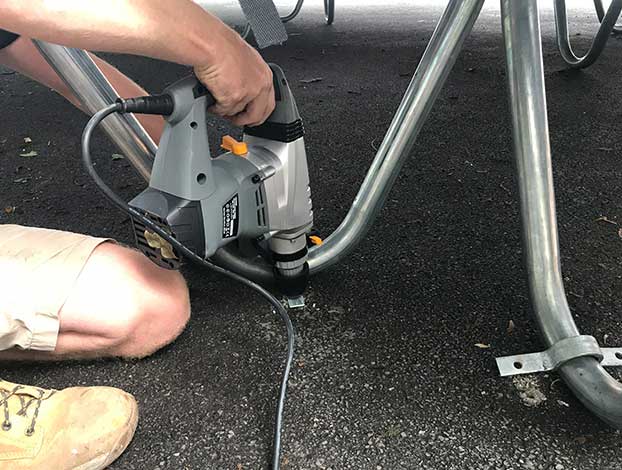 The installation
Timing was tight as we were approached in July and the requirements were to have the trampolines installed and ready for the following school year in September.

A health and safety risk assessment performed by our chief installer resulted in our recommendation that the school remove a couple of overhead branches which had the potential to cause harm and potential damage.
Each trampoline system is bespoke and made to order an so we put the wheels into motion asap and booked installation date to fit in with production timings.
The installation took two days. An important part of the installation was to ensure that the system was securely anchored into the concrete base of the playground to ensure stability.
As it was school holidays we liaised with the school maintenance staff on all aspects of the installation.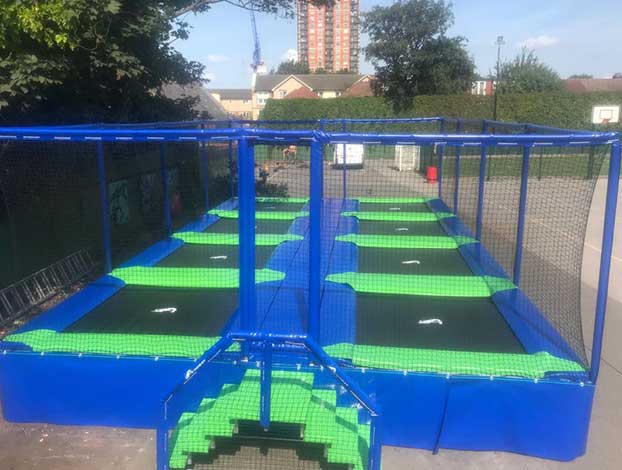 The end result
The trampolines were a great surprise for the students of Woodside Primary Academy School when they returned in September to start their school year.