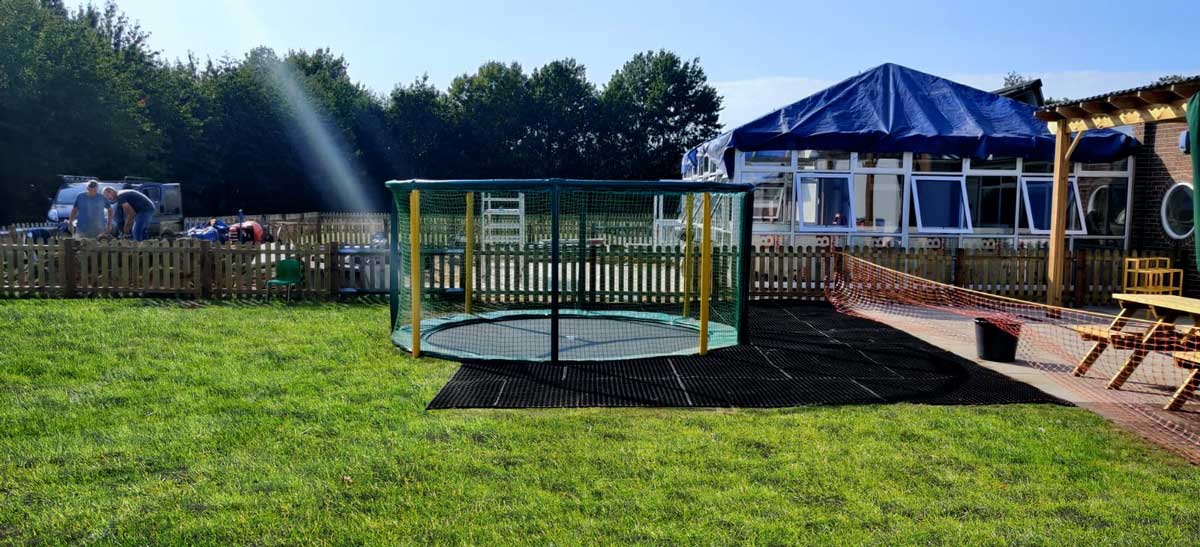 Providing a solution to separate outdoor activities on site at Beacon Hill Academy
Posted by Abbie Horvath on
Beacon Hill Academy is a coeducational special school with academy status located in South Ockendon, Essex. The school is for students with profound and severe learning difficulties.
The proposal
In light of COVID-19 Beacon Hill needed to find solutions for separate outdoor play for each of their classes to avoid them mixing. The previous year they had a playground installed which included Wheelchair access swings which was available to a vast majority of children at the school. Since then they have had to segregate this off for the use of one bubble only.
Beacon Hill are lucky enough to have outside space backing on to a lot of the classrooms and as they were no longer able to arrange activities off site one lucky bubble had a Gallus In-ground Trampoline for Schools and Commercial use installed.
The installation
The installation happened over two days with a team of four, over two of the hottest days of Summer 2020. Grass rubber matting was applied around the outside of the trampoline for impact protection ready to be seeded so that grass could grow through in the wetter months.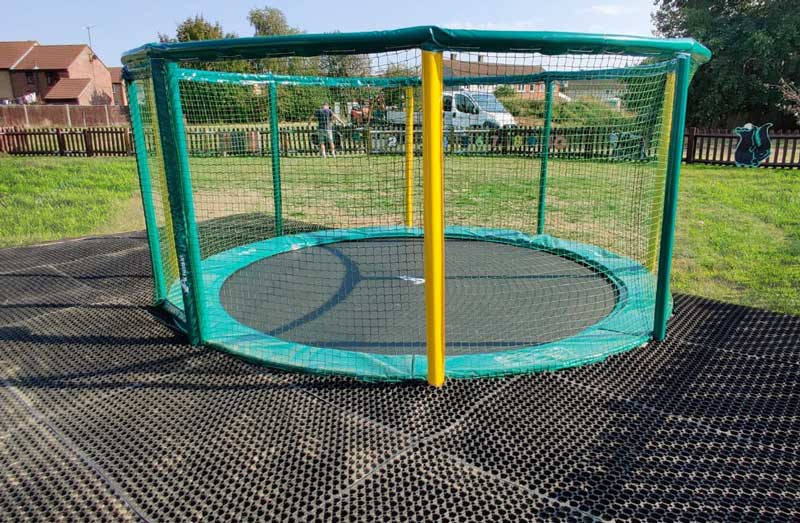 The end result
Needless to say the Trampoline was immediately put to use! The Academy were really pleased with the new trampoline, which they say has helped to meet the sensory needs of some of the children and allow them to get ready for the days learning.
Lisa Bloomfield
Nursery Teacher | Beacon Hill Academy
" We are really pleased with our new trampoline! It makes a great addition to our Nursery garden. The children love it. The trampoline helps support their physical development as well as an aid for encouraging the children to use their voices, make eye contact and join in with turn taking. It also helps to meet the sensory needs of some of our children and allow them to get ready for the days learning"